Journey to the Nether World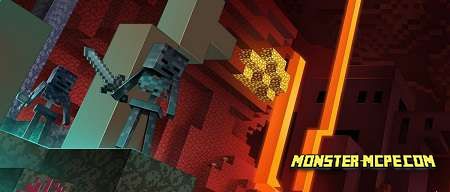 Welcome dear fans of the Minecraft world, today's article will be devoted to a brief description of one of the best updates, namely, we will talk about
Minecraft PE 1.16
. The developers of the Mojang studio have dedicated this update to Nether World! Release Nether Updates liked many players with unique content, namely new locations, functionality, and mobs. This article is intended for those who are not yet fully familiar with the Nether world.
Thanks to the Mojang developers, players can easily get into the Nether world. Be prepared to collect as much tree as possible. To get into the Nether world, the player needs to build an obsidian portal, the size of which can be from 4 × 5 to 23 × 23 blocks, and set fire to it using Flint and Steel, Fire Charge or any other burning item. The portal can only be activated in Overworld, in the End dimension it will not work.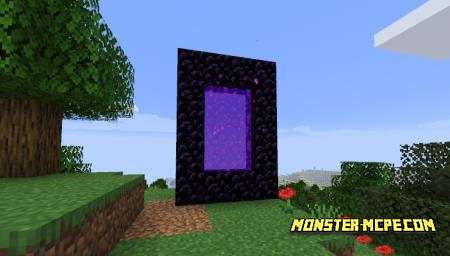 Exploring the Nether world, players may not have to worry about where to get food, since in this dimension there are creatures like Hoglins, which are the only source of food. Just find this creature and kill, you can cook its meat even in lava. These creatures are easy to find, they look like pigs with tusks.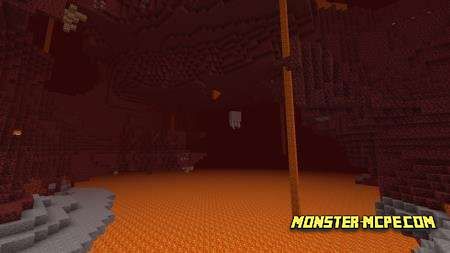 We also draw your attention to the fact that in the Nether world it is not recommended to sleep because if a player places a bed there and falls asleep, there will be a big explosion. To solve this problem, the Mojang developers added a special block that will be a respawn point. The new block is called Respawn Anchor, a block that allows players to place a respawn point in the Nether world.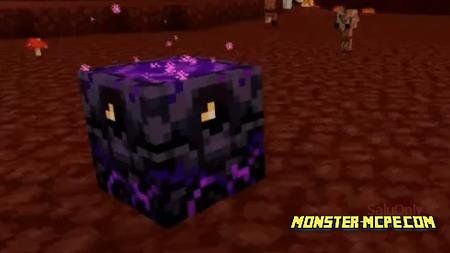 Be careful and do not miss the opportunity to get a Crying Obsidian. For those who do not know what it is, we will explain. This is a new type of obsidian, which can be obtained through the exchange of goods or found in the chest near the Ruined Portal in the Nether world. This block is necessary for you so that you could craft Respawn Anchor.
But still, why are they crying? It's a secret...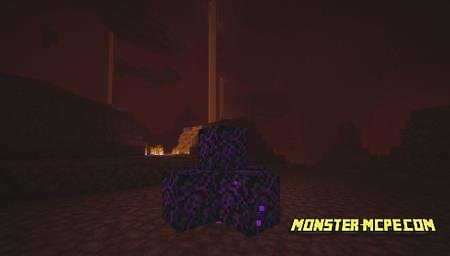 Also in the Nether world, there is a creature that can easily help the player to cross the lava from one side of the coast to the other. This creature is called Strider. They will help you easily cross lava without damage. Please note that for this you need to have Warped Fungus on a Stick and a saddle.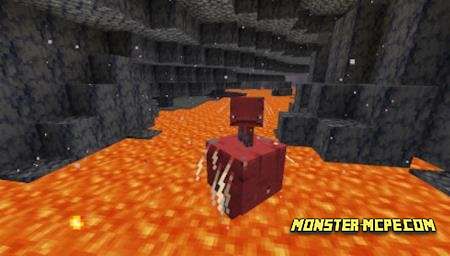 Also, look around carefully as you will be surrounded by various structures such as the Bastions. You can find these structures in all of the Nether biomes of the world. Also, here you can find chests with useful resources. Be careful not to forget that hostile creatures can attack you at any time.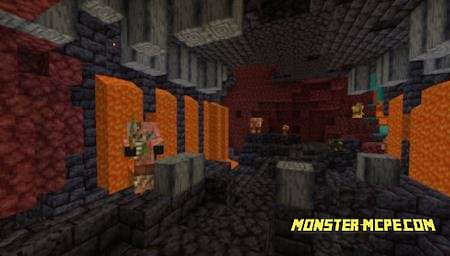 If you see creatures like the Piglins, we recommend that you equip yourself with gold armor. A player wearing gold armor will be neutral for these creatures. If you see a chest nearby, try to get useful items from there. You can find the same chests near Ruined Portal in the Nether world.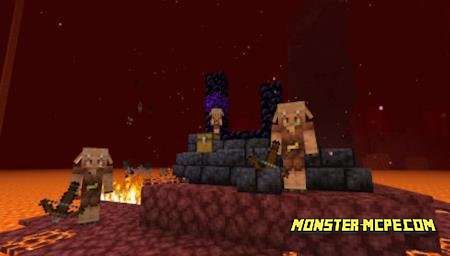 Journey to the Nether World