Minecraft 1.17: The Caves and Cliffs Update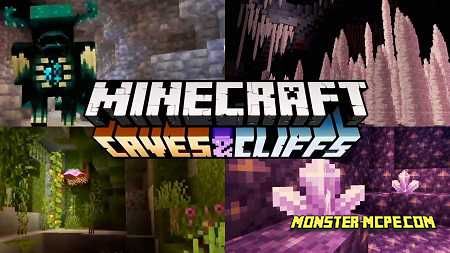 Greetings to all fans of the Minecraft world. Today we will tell you about the last Minecraft Live 2020 event. This is a very important event since every year the developers of the Mojang studio present us with a number of new innovations that will be added in the next updates to the Minecraft world. Last year, the developers announced the acclaimed
Bee Update
. In the same year, Mojang announced
the Cave Update
, and the Minecraft gaming community also voted for a new mob! Let's take a look at what awaits us in the upcoming updates.
The first thing we start with is the news about the famous PvP game called Super Smash Bros. Ultimate. The main news was the information that the mentioned game SSB. Ultimate characters from the Minecraft universe will be added! Players will be able to purchase separately characters or buy special Fighters Pass 2 which will include characters from other games.
News about the new DLC for Minecraft Dungeons
In Minecraft Live 2020, the developers of Mojang studio announced a new big update for Minecraft Dungeons.
The new major update is called Howling Peaks. New content will appear here, including new bosses, mobs, and functionality. Players will have to wade through crowds of new enemies, but we draw your attention to the fact that this will not be as easy as it might seem at first glance. New wind mechanics will make movement more difficult, and the Storm Golem will create storms!
To date, there is information about when the release of the Howling Peaks update will be approximately presented, the developers of Mojang stated that it will not be until December of this year.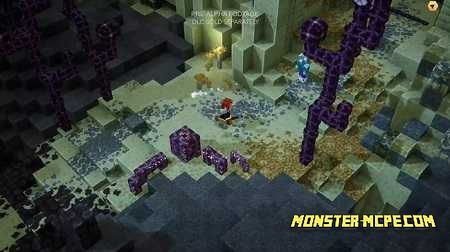 All Minecraft Dungeons players will receive a free Apocalypse Plus update that brings new levels to the game for those looking to test their skills.
The free update should also bring crossplay between Windows 10, Xbox One, PlayStation 4, and Nintendo Switch to the game!
Minecraft 1.17 Caves & Cliffs
Minecraft update 1.17
will be called Caves & Cliffs. Last year, at the vote for the next biome, the Minecraft community chose the mountains to update in the vote and after a short pause, the developers finally announced it!
In the mountain update, new mobs will appear, namely mountain goats that can jump high and attack mobs, as well as a new mechanic for obtaining blocks.
New types of caves. Meet the new underground biome, Lush Caverns.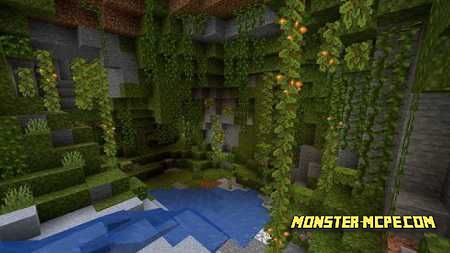 One of the main features of the Cave Update is that it will completely change the generation of caves. In addition, there will also be new water lilies, underwater caves, and many other unique plants.
The ores in the caves will glow to illuminate the environment. Added candles to the game. There will be a lot of water in the caves, take a boat with you. From now on, by boat, you can have a lot of fun going down the waters.
A new type of Redstone block
This block vibrates with the Redstone signal and responds to other Redstone blocks.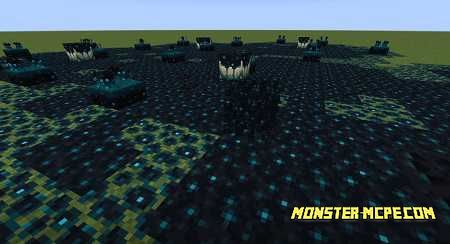 New mob: Warden
A fairly fast and strong mob.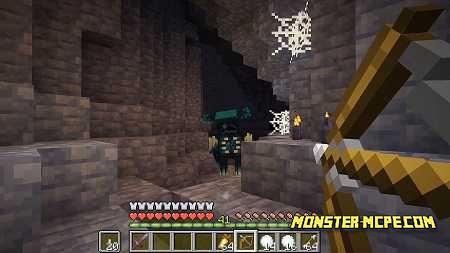 New mob: Goat
These mobs jump high! They can butt and strongly push enemies back.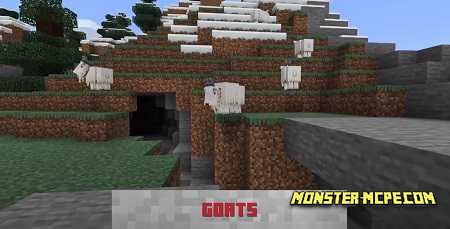 New Resources: Crystals
New resources to be found in caves.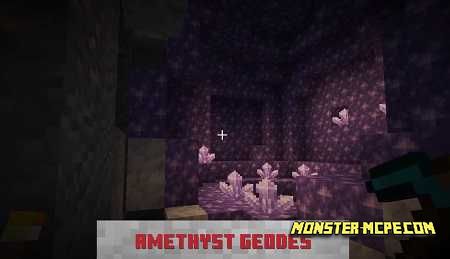 New item: Telescope
Allows you to watch your friends from afar.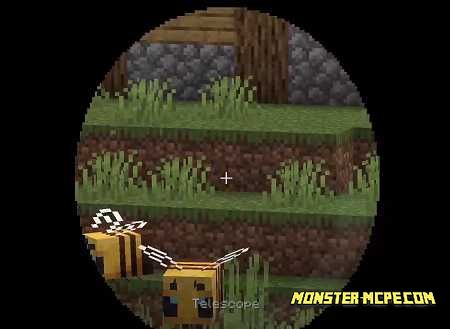 New Ore: Copper
A new resource from which new blocks can be created. A new unique feature of this ore is that if the blocks get wet, they will rust and turn green.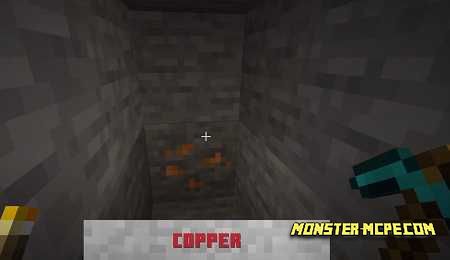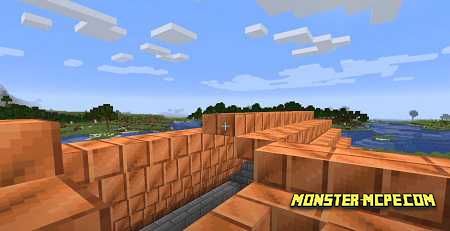 New item: Lightning Protectio
n
Allows you to protect your wooden house from lightning. If lightning strikes your house, it will not burn.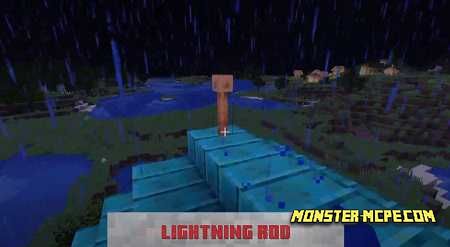 New item: Bundle
This is a type of bag in which you can put many different items and transfer to another player.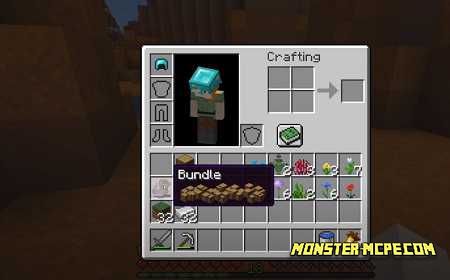 Archeology and Minerals
Use special tools to mine gravel and soil. You can get interesting items from which you can create drawings from the past.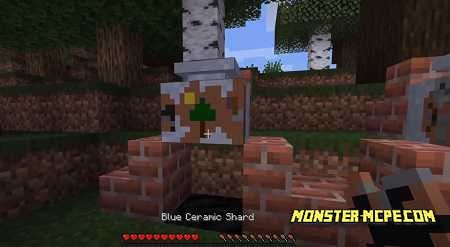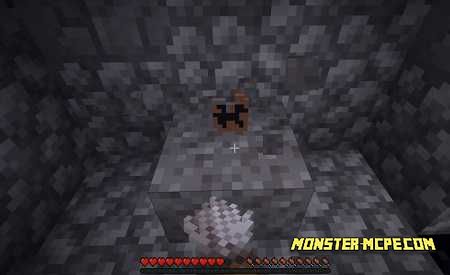 New mob: Axolotls
Find these cute mobs in the caves and catch them using the bucket. After that, you can summon them at any time. They will fight to protect the player, and they also have a unique feature, namely pretending to be dead.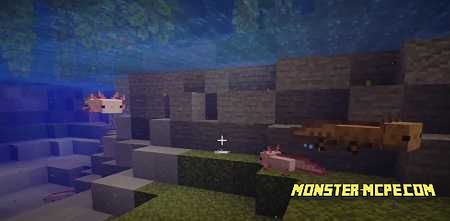 Mob Vote Winner!: Glow Squid
This is a new type of octopus that won the fair vote during Minecraft Live 2020. A new mob that lives in water and glows with a luminescent texture, found only in Minecraft Earth.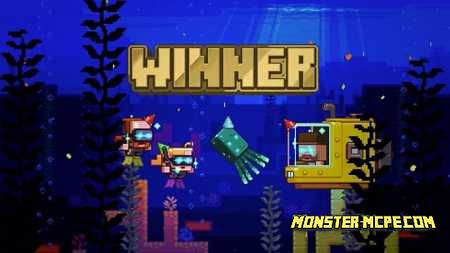 The release of Cave & Cliffs will be presented to players in the summer of 2021. Let's hope that the first beta developers of the Mojang studio will present us much earlier.
Minecraft 1.17: The Caves and Cliffs Update