Rating ways to survive in Minecraft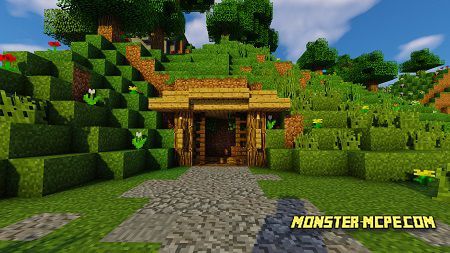 Greetings our dear visitors of the website, players and fans of the
Minecraft world
! All of us, one way or another, playing Minecraft's favorite game, we will improve our survival skills with each game. But your experience depends on where you play, how you play, and most importantly, which way of survival you choose for yourself. These factors determine your progress in the game, as well as the experience gained. Today we will consider a very useful article, the essence of which is to understand what
methods of survival
exist and which one is the best!
So, in the Minecraft world there are
five game survival styles
, using each of which affects your gameplay, either for better or for worse, let's figure it out.
As the saying goes, Magic only happens when you leave your comfort zone (something like this), have you heard these words before? Unfortunately, circumstances so happened that our comfort zone for a while was limited to an iron door that we should not go beyond and rules that should not be violated!
Our favorite Minecraft game world is not a comfort zone for many players, that's why we have prepared some simple survival methods for you. This is a kind of five different challenges making which you do not need to use any additions.
Survival Methods:
1. The first method is called the Nomad! A very easy way. Why should we spend time building a house if you can live even in the middle of an open area? No matter where it is, be it a garden or a field. This is how real nomads live. You do not need any chests or storage, just carry what you can carry with you. As soon as the sun rises you can again move forward.
Some players prefer not to waste time and go even at night until hostile Phantom attacks you! (Phantom — a hostile mob that will attack those players who have not slept for more than three gaming days!).
The difficulty of such survival is that the player has to make a choice between items. You need to make a decision and choose the most needed items. It is not recommended taking with you everything that comes to hand.
This gameplay will be useful for those players who like to collect any trash, that is, unnecessary items. You will learn how to choose the right items and prioritize them. In addition, traveling around the world of Minecraft can lead you to many magnificent places that have not been explored by anyone.
Attention:
The main danger is the death of the player after which he will lose everything that he collected. Therefore, you have to play very carefully!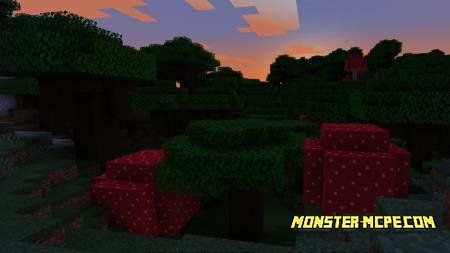 2. The second method is called the Vampire! This method will be interesting to those players who like to play at night. Such players do everything at night, hunt, get the necessary materials and fight. You can eat only one animal per night and this will be enough. To maintain vitality, you must eat it raw.
The creeper can kill you before you even find any animals, so be careful.
This is a rather dangerous and scary method, but some people like it and players use it for their survival.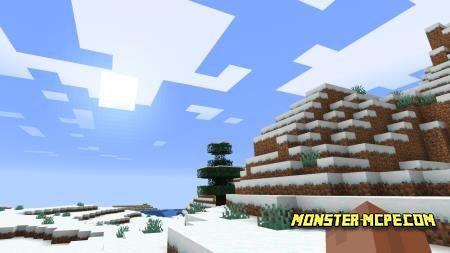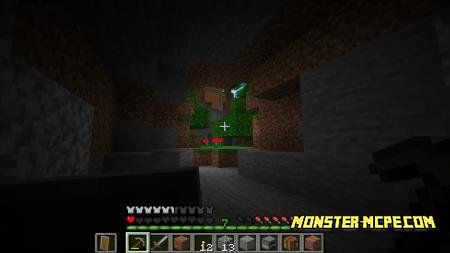 3. The next method is called Vegetarian! The main rule of a vegetarian is:
Animals are not only a source of food but also friendly and cute creatures that will not do any harm to the player. Seeing an innocent animal, for example, a sheep, they cannot kill it:
Fortunately, the developers took care of vegetarians and food was created for them. In the block world, each of us can become a vegetarian, but how? Due to the large number of fruits and vegetables that the villagers grow. The rules are simple: no meat and eggs. Leather armor is also prohibited.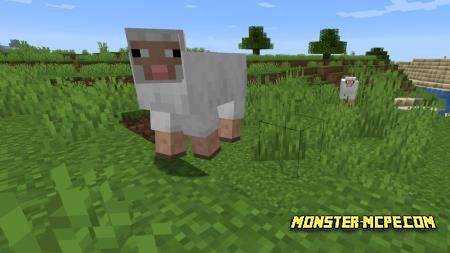 The player will have to live near his farm or garden in order to provide himself with food: fruits and vegetables are not very nutritious, but they grow much faster than animals.
A rather boring but harmless method.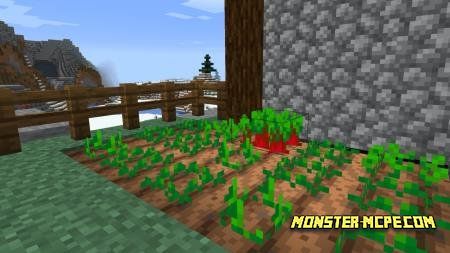 4. And another method called the Pacifist! We think you already understood from the name what its essence is, but nevertheless we will explain. This method will be useful to those players who do not like to fight. Their main rule is: say no to battles, and when in danger, and hostile mobs surround you, just run away! Run away as far as possible until the situation seems safe to you. We also draw your attention to the fact that during the escape the player must not hit any creature.
The difficulty of this method will become clear to you when you are in the cave. This is a place where it's hard enough to run. Such players most often build tunnels and shelters in which they can hide from danger.
The same boring method, because how can you survive in the Minecraft world without hitting a monster ?!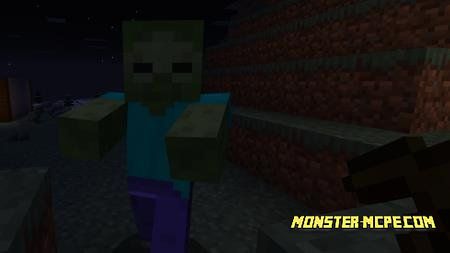 5. And the last method is called the Cave! Players who like this method most often spend only one day to collect all the necessary materials and go to the caves.
The most wonderful feeling when a player fights and kills one creature after another, in the hope of collecting as many materials as possible for survival in the cave.
If the player simply breaks the blocks underground in one direction, he will find a new path to the cave, lava or mine. Therefore, continue to destroy the stones until you get to the nearest structures. It will be difficult, but the challenge is definitely worth it.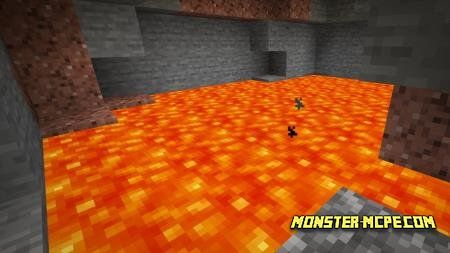 Try one of the types of survival and write in the comments about your impressions.
Rating ways to survive in Minecraft