Billey's Mobs Addon 1.10/1.9/1.8+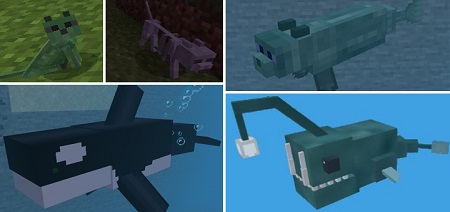 Add-on which adds new sea creatures, two of them will be for land and four of them for sea. Each creature has its own appearance and feature. And of course, the main thing is that the player can tame all of them and they will follow you in your adventures.
Billey's Mobs add-on features
Here will be the list of all the available creatures which will be added to the game and do not forget that you can tame them and check their special features.
1. The first creature is called Orca! It has 60HP and pretty little damage- 1.5 (in the nearest update it will be increased). This creature is almost often hungry, to be precise, every ten minutes, when it will be hungry it will attack another sea creatures. The player can tame this creature by using some cod or salmon!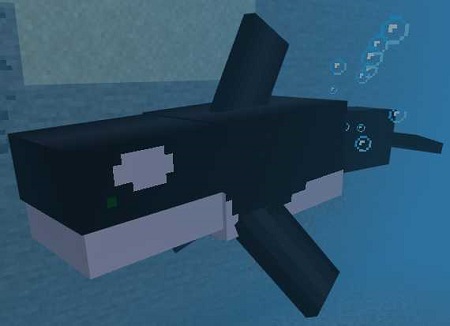 2. Another mob is called Swordfish! This creature has only 20HP but more points of damage- six. Also, it has poison, that is why his attack will cause damage you with poison for fifteen seconds. This mob is always aggressive to anglerfish, mob, and cod.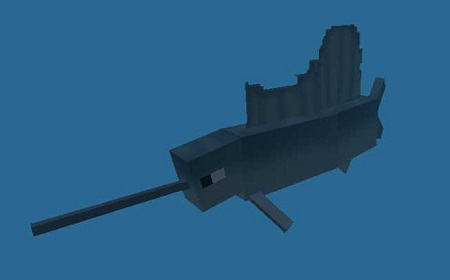 3. The pretty interesting mob, which is called Anglerfish! This mob can cause five points of damage, also the same as the swordfish has a poison which can cause damage for fifteen seconds. If you want to find one of them, you should visit the deep and the dark places of the sea, there you will find them easily, as it is because they are glowing in the dark. There are 6 different types of this fish and one special, which is rare.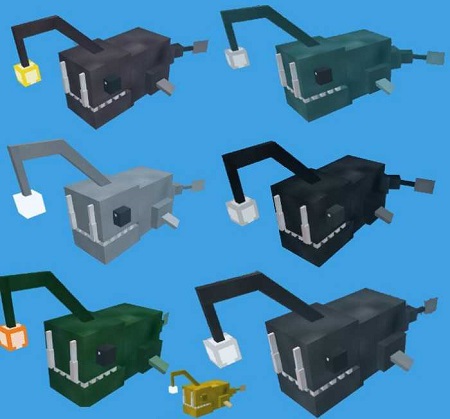 4. Pretty simple, but cute mob — Mercat! It has 10HP and not really big damage- 2.5 points. Always neutral for players and can attack only other sea creatures. After the attack, he can make his target slower for fifteen seconds.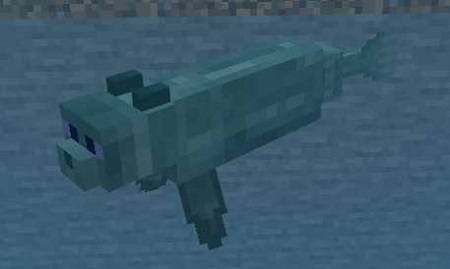 5. The last one is Cats, but not usual cats, it is Skeleton and Zombie cats! These creatures are neutral for usual cats, but sometimes they can attack each other. Both types have its own textures. Wild type of cat has two points of damage and 4HP. After player will tame this creature, its HP will be increased to 10!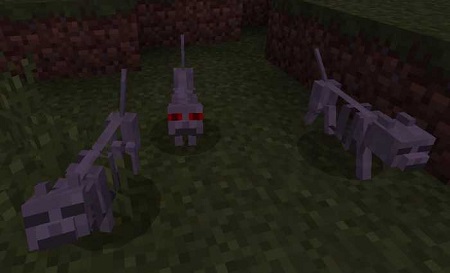 Do not waste your time, download and enjoy playing with this fascinating
add-on
with amazing new features.
Billey's Mobs Addon 1.10/1.9/1.8+