Preliminary start Minecraft Dungeons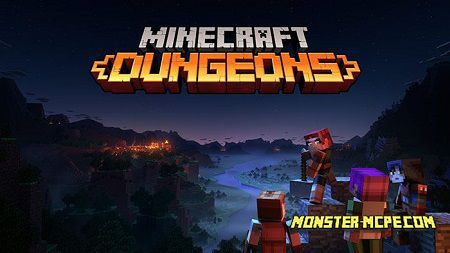 Welcome to our game portal Minecraft. We present to your attention very interesting information about the upcoming game which is
Minecraft Dungeons
! This information will be useful for players who have heard what Minecraft Dungeons is and for those who have never heard anything about it.
What is Minecraft Dungeons?
This is an action RPG computer game developed by Mojang and Double Eleven. This game will be available to players on platforms such as
PlayStation4
,
Nintendo Switch
,
XboxOne
and
Microsoft Windows
. The developers announced the release of the game on MineCon Earth in 2018.
Looking ahead, we advise you to make pre-orders! After all, the game is worth it.
Nowadays, we have few reasons for which a true fan of the Minecraft world can please, especially due to what is happening in the world now, we are talking about COVID-19 (Coronavirus). But everything is not so bad as it seems, because we still have something to rejoice! The reason for this is, as you already understood, the release of a new game.
The developers of the Mojang studio announced the release of a new Minecraft Dungeons game which, according to preliminary information, should be released on May 26. This is what we have all been waiting for so long! Unfortunately, the release date was previously set at the end of April, but due to COVID-19, the release date was rescheduled.
As previously mentioned, this game will only support platforms such as PlayStation4, Nintendo Switch, XboxOne, and Microsoft Windows.
The game will be available in two different editions for players such as:
1. Standard version: Minecraft Dungeons, the cost of which will be
$19.99
;
2. Minecraft Dungeons — Hero (Edition), the cost of which will be
$29.99
!
The second edition of Minecraft Dungeons — Hero Edition contains a special cloak, chicken and skins for two players. In addition to this, two upcoming updates will be provided absolutely for free.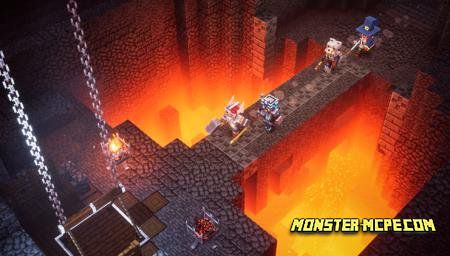 Follow
the link
and pre-order the game! You can also use this link to buy the game on the day of its release. We draw your attention to the fact that this game will be available only on the day of release since on some platforms the game can be installed before the preliminary release, but it can only be played on the day of release.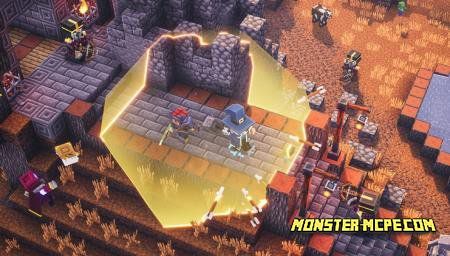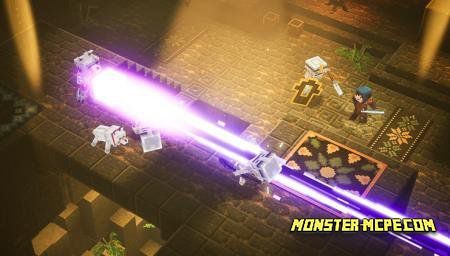 For those who still do not understand what this game is, this is an action-packed adventure game that includes multiplayer for up to four users. In the game, there will be a main Boss called Arch-Illager! This Boss is able to control hordes of hostile monsters who will try their best to kill you and your friends. Your main goal in the game is to defeat all hostile monsters and get to the boss Arch-Illager.
But we draw your attention to the fact that it will not be so easy. This is a great opportunity to show your experience in battles and test your strength!
Minecraft Dungeons is a new game based on the well-known block world of Minecraft. Here, players have no choice between different game classes, but it is possible to choose a large number of different items, which means that each player will be able to create their own unique character on their own.
In the future, after the release, the developers of the Mojang studio announced the creation of the possibility of playing on various platforms on the same server, namely cross-platform multiplayer! Which also cannot but please us.
We look forward to the release day and remind all of you our dear visitors that we must not forget to take care of our health and adhere to all hygiene rules at this time! We wish you all 36.6!
Preliminary start Minecraft Dungeons