Anime Waifus Add-on 1.19/1.17+/1.18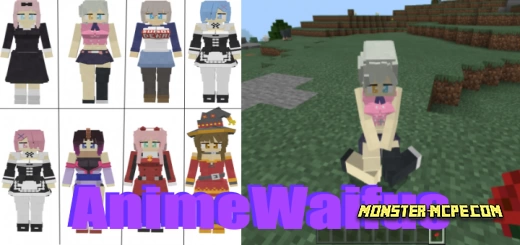 A lot of players in Minecraft in parallel with the game watching anime. So that users are not distracted, we propose to combine these two activities. With the
mod
Anime Waifus
girls from anime will appear in the block world. There will be a total of 8 new mobs that you will be able to tame.
A rose is used to tame them.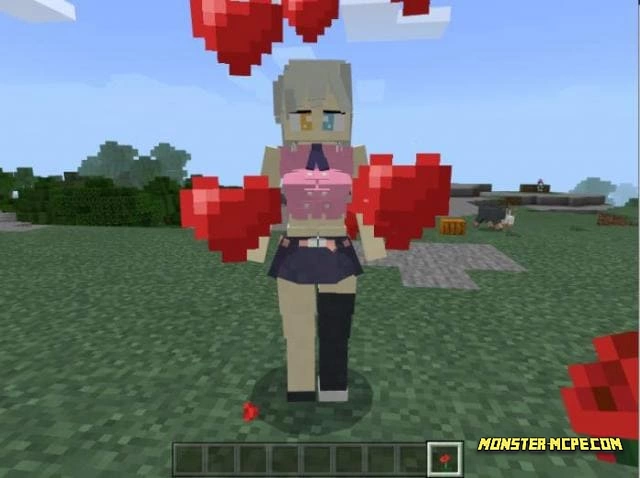 Mobs can sit.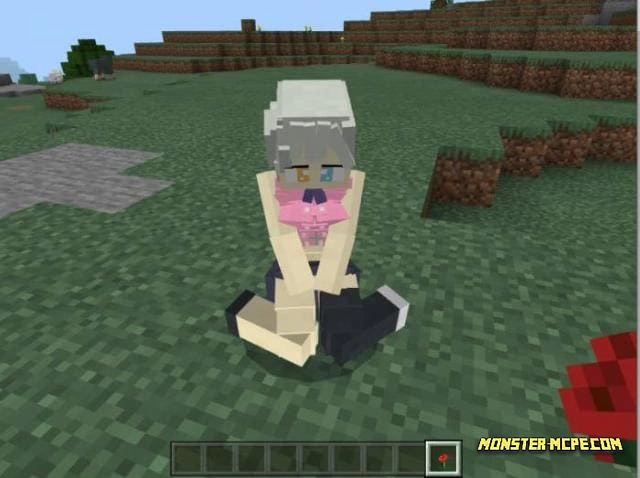 Crouching activates the settings. You have to press the squat button again to select the setting.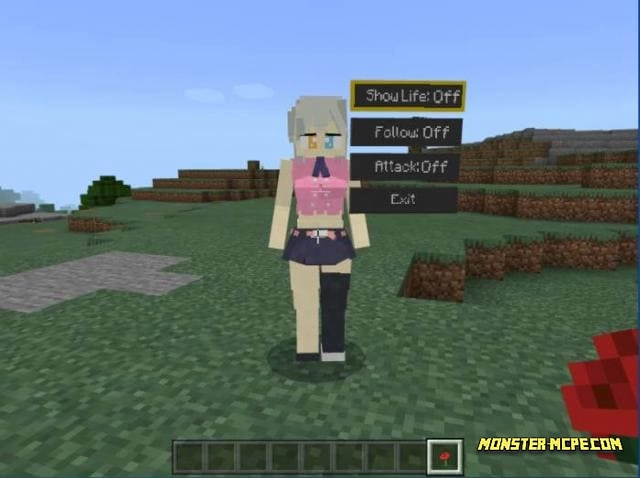 When you select Show Life, health will be displayed above the girl's head. There Follow and Attack options.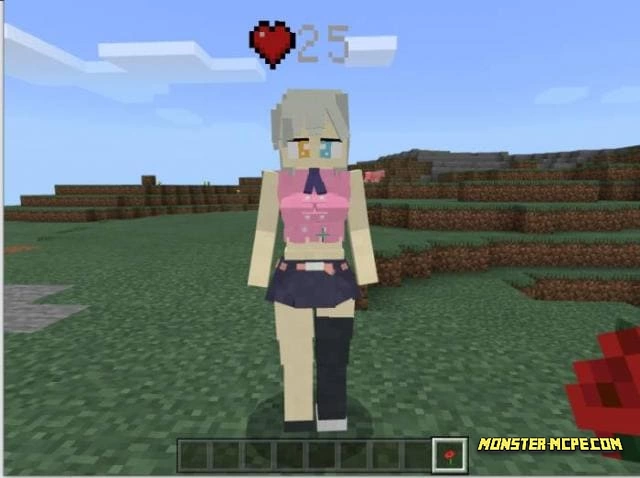 Changes in the new version
Fixed bugs
Added mobs
Improved models
Improve the code
Improved animations and interface
Anime Waifus Add-on 1.19/1.17+/1.18