Blu's Redstone House map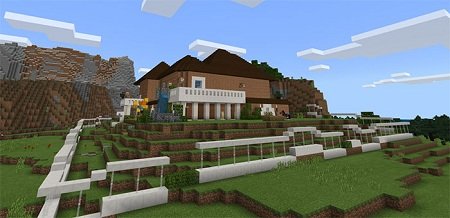 Blu's Redstone House is a map with a large house where you can experiment with different functional elements and mechanisms created from redstone elements. In clever devices, there is a design. Everything here starts with the simplest little rooms and ends with a huge manned garage with doors, where in each room there will be at least one mechanism. There is also an underground department, which will be finalized in the future.
Features
Sly mechanisms from the redstone of elements, simple and more complex variants
Secret rooms
Unrepeatable design
Almost all occasions are in the ground
Note: almost every mechanism takes up a lot of space, so they do not always work in rooms.