A Simple and Normal Parkour Map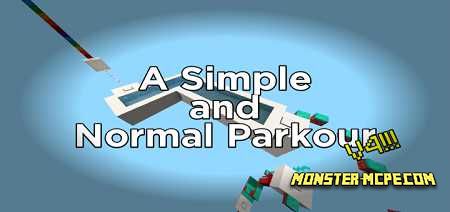 Would you like to just have fun playing simple but very addicting
map
parkour, namely ASNP, which stands for
Simple and Normal Parkour
? Today, there are a large number of different map parkour, each of them has certain features, but most of them have difficult challenges and very long roads with obstacles.
This is, of course, good for a better experience and to improve your skills, but sometimes you just want to relax and have a nice time jumping using your parkour skills without any difficulty. Yes, it's a simple map, but very interesting and fun. In general, you have to go through only 16 levels. Yes, there are 16 levels in total, but don't be upset, each of these levels is worth your attention.
In case you also want some difficulties, some levels will appeal to you, as some levels have slight difficulties.
Let's take a closer look at what awaits you in the game.
The first thing your game will start with is the Lobby, this is the place where any player's adventure begins on any map of the Minecraft world.
Below you can see all 16 levels:
First level:
Second level::
Third level:
Fourth level:
Fifth level:
Sixth level:
Seventh level:
Eighth level:
Ninth level:
Tenth level:
Eleventh level:
Twelfth level:
Thirteenth level:
Fourteenth level:
Fifteenth level:
Sixteenth level:
A Simple and Normal Parkour Map