Mining Simulator Map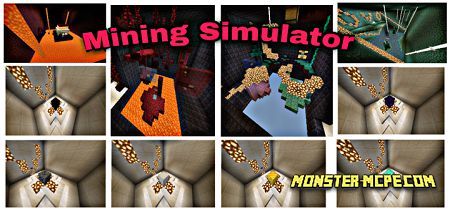 Do you think you are good at mining in caves? Would you like to check it out? If so, then the exciting new
Mining Simulator
map
is what you need. This is a new interesting and fun map, where each player can test their skills in mining various resources in the caves or simply get this experience to use it in the future in their survival. What should be done and how does it work? It's very simple, your main goal is just to mine resources! The more you mine various materials and resources, the further you advance and the higher your level.
Your level rises depending on how much material you have mined. Use your money to improve your tools, which in the future and further, will help you earn even more money. Get different rewards and explore different locations on a new map. Get new ores and blocks, earn money and get a lot of useful experience.
As you already understood the new map is the whole world of mining and everything that is connected with it. The more you mine the more materials you get, the more materials the more money and the higher the level.
Also, the more money you earn, the better you can create crafting tools. Earn as much as you can by earning the most important thing is experience. For a better experience and result, players can use special enchantments and boosters that allow players to improve their tools faster.
This game may remind you of something similar to a prison, but it is not.
As a bonus, players can get a special task, namely, find a secret hidden here that can give the player a huge amount of money. Do not underestimate this map, this secret will be well hidden and only the most attentive or lucky ones will be able to find it. Explore every corner of this map carefully.
Below you can see what the lobby shop looks like in which players can buy something useful: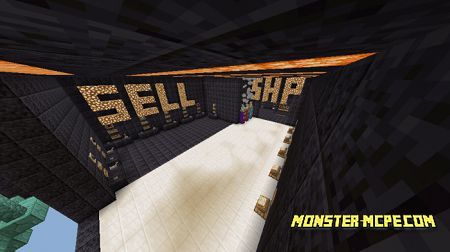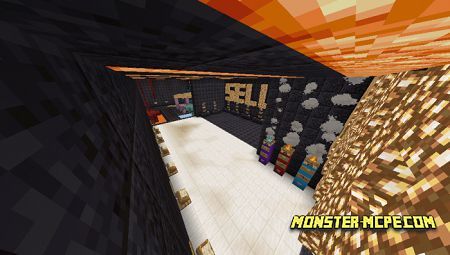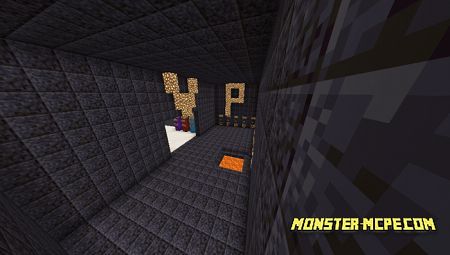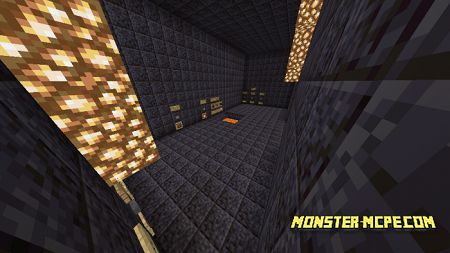 Maps that players have to go through:
1. Highlands of Nether World: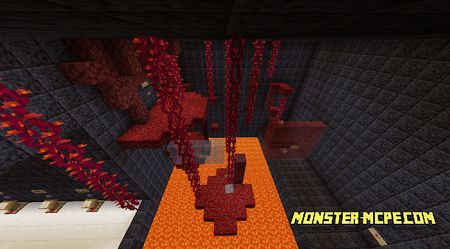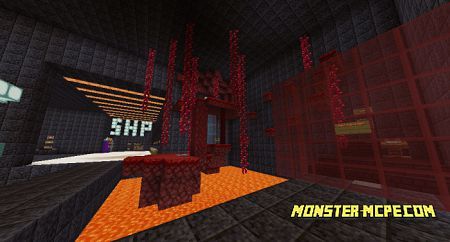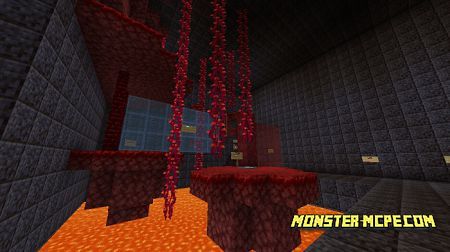 2. The Skyland moonlight: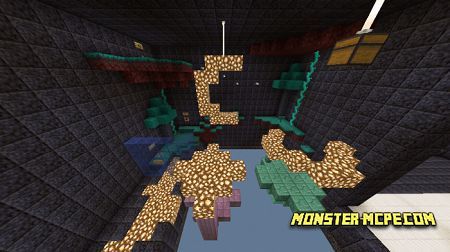 3. The Skyland End: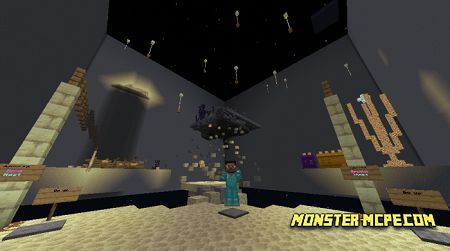 Please note that players can use one of the available themes of the map, namely dark or light, by changing the time in the game: