SlePE Furniture Addon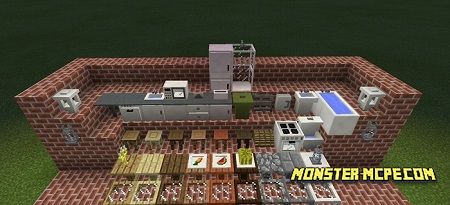 Nowadays there a lot of decorative things which was added into MCPE world with help of mods. Mostly, all these things is some kitchen furniture such as chairs for kitchen or different types of tables.
What was added?:
New object, such as fireplace with chimney, presented in few types
Storage inside kitchen panel or breadbox.
Added computer, headset and new furniture for bedroom.
In general, fifty different types of furniture was added to this mod.
Also, was fixed some bugs.
Truly big update.
SlePE Furniture mod turns your home into beautiful and comfortable place, with big amount of functional and detailed items which is decorated your home and add it new fresh and convenient view.