Turbo Commands Add-on 1.19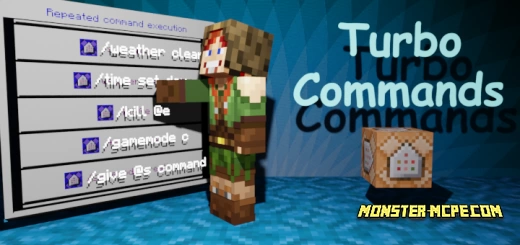 Tired of manually typing commands in chat? Even on the keyboard is not so convenient, not to mention smartphones. That's why you need to use the
Turbo Commands
mod
for
Minecraft PE
, which simplifies the input of commands with a user-friendly interface. You just need to use the item and select the desired command in the menu.
Functions
Adding repeated commands that are executed automatically at certain intervals
You can change commands and change the menu at will
Works in multiplayer
Compatible with other add-ons
How does it work?
Immediately after entering the game you must type
/function sirob_turbocommands
This gives you access to the Turbo Commands menu

Commands can be deleted, added or changed at will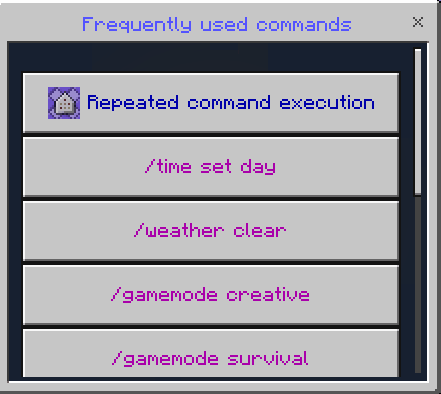 Adding Commands
Click
Add command
Enter a command
Choose where the command appears:
top
- at the top of the command list
middle
- in the middle of the command list
end
- bottom of the command list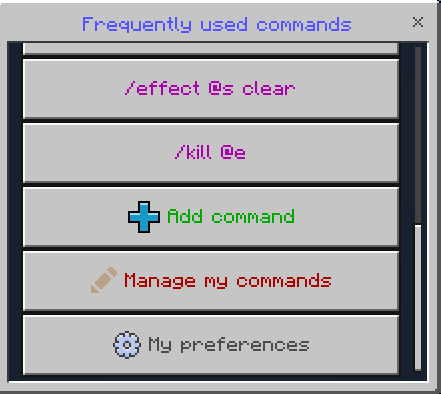 Repeated commands
Click
Repeated command execution
Enter command
Set the number of repetitions
Set the repetition time: 1 second - 20 ticks
Change commands
Tap
Manage my commands
Choose a command you want to delete or change
Change or delete the command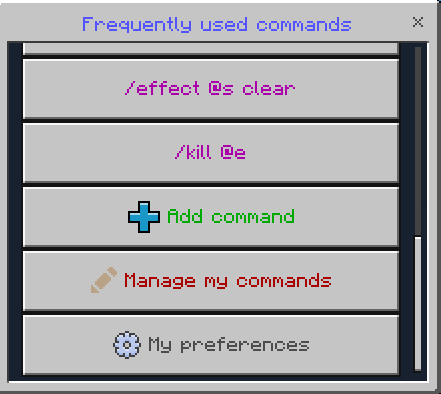 Change add-on preferences
Tap on
My preferences
These are personal preferences for each user
These will change the design of menus, text and other items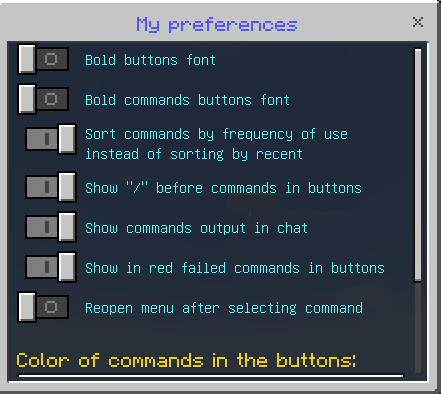 How can I give access to other players?
/execute (player name) ~~~ function sirob_turbocommands
Turbo Commands Add-on 1.19