Crafting Tables+ Add-on 1.16+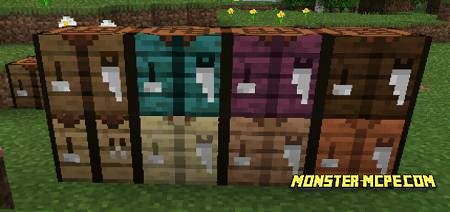 Here is a new fascinating
add-on
that adds a new interesting decoration for your Minecraft world, namely a crafting table. Players can use the crafting table as a decoration. Players can also add seven new types of crafting tables in seven different colors, each corresponding to a specific type of wood.
Don't forget to activate Creative game mode!
Players can also craft these types of crafting tables during survival.
These craft tables will now replace the old and boring simple tables made of wood. Players can craft them using four types of wood on a special table called More Stuff!
The new More Stuff table is a new type of table that is designed so that players can craft new items in this add-on. It also allows players to avoid confusing crafting recipes. You can use this table to craft seven new types of crafting tables.

In order for the player to craft a new More Stuff table, you need to use four trees of any type. Below you can see the recipe for crafting this table: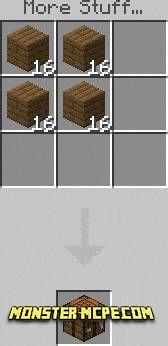 In the future, after the player has already crafted the More Stuff table, he can craft one of the available other crafting tables for decoration, namely:
1. Warped table;
2. Crimson table;
3. Spruce table;
4. Acacia table;
5. Dark oak table;
6. Birch table;
7. Jungle table.
All new crafting tables will have the same colors as the corresponding type of wood from which it was made.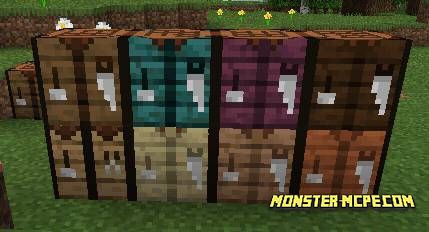 Crafting Tables+ Add-on 1.16+