White Parkour Rooms Map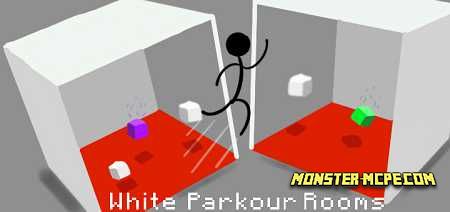 How often do you play maps Parkour in the Minecraft world? How good are your parkour skills? If you often play parkour maps and know for sure that you have good parkour skills, then you will definitely like the new map. This
map
will be of interest to both beginners and experienced players.
A new exciting map is available to all fans of the Minecraft world, here you can use your skills, as well as improve them by playing alone or in multiplayer mode. Have fun with your friends competing for who will be the first to get to the finish line by overcoming all obstacles.
This map is unique in that here you will see and experience exciting new parkour levels, each of which was created in a unique style. This map also has several additional features, namely several puzzles, races and of course parkour, a lot of parkour!
Below you can see screenshots of what some of the levels of the game look like: