Soulsand Valley Concept Add-on 1.13/1.12+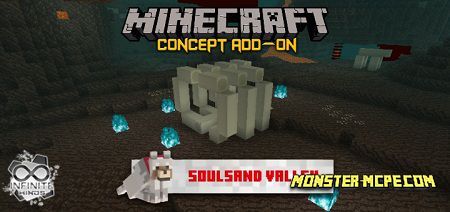 A new
addon
that allows the player to travel the new Valley of Souls in the world of Minecraft. This add-on is introduced as a concept of the updated
Valley of Souls
of the Minecraft Nether. Here you will see new places and objects that you will surely like, these are the things that give these places more horror.
How it works?
In general, this addon completely changes the Nether look which is familiar to us. Most textures have been replaced, namely textures of blocks, textures of new fog and new texture of fire. Besides all this, a new addition adds new objects, such as fossils. In the game, you will see three types of fossils on the new location.
As previously mentioned, the textures of the usual Nether have been changed, which means that they have been changed to new textures called soul sand. Unfortunately, you cannot completely change the generation of blocks in the Nether location.
Let's take a closer look at all the news of this addon.
1. First, we will consider with you new fossils in the world of
Minecraft
. As previously mentioned in the game there will be 3 different types of them. They will appear in the Nether naturally. The further you advance along the Nether, the more fossils you will encounter along the way.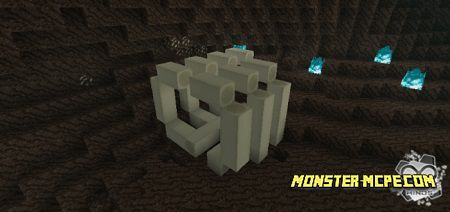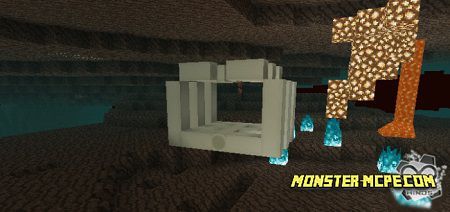 2. Blue fog, this is the second thing we consider with you. Below on the image, you can see how it will look.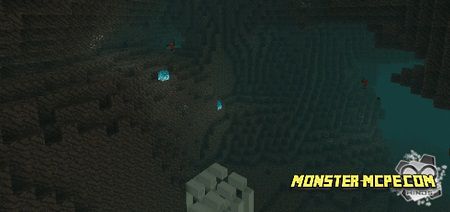 3. A new kind of fire, Blue. This is a new kind of fire that adds mysticism to this place. But in general, the old texture of our usual fire was changed to blue. Attention, there were no changes in the color of the lighting.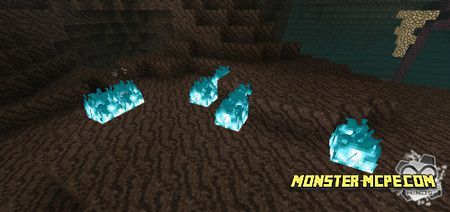 4. The new texture of Quartz ore. The texture of this ore has been changed so that its color matches the color of the new sand.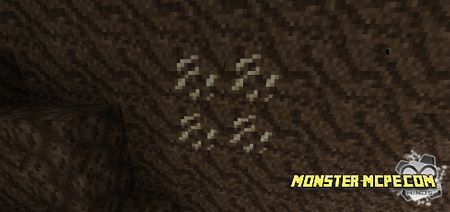 What needs to be done for the addon to work?
In order for the addon to work properly, you should first download it, after you click the Download button, you must confirm that you are a real person. After that, click button to continue. Wait about fifteen seconds. And press again to confirm. After that use MediaFire to download.
In order to activate new addon, simply activate the resources. The behavior will be set automatically along with the resource bundle or vice versa.
Soulsand Valley Concept Add-on 1.13/1.12+