Minecraft Nether Update Concept Add-on 1.14+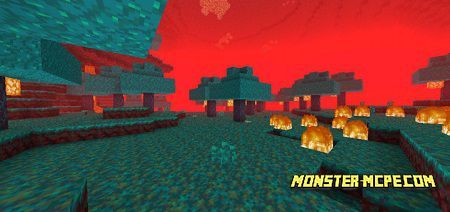 A new
addon
that was created to test all the upcoming features of the expected update of the Nether. This addon can be useful to all players in order to learn more about the upcoming
Nether update
, namely about new blocks, biomes, trees, mobs, and others.
Let's now move on to the most interesting part, namely, consider in more detail all the features of the new addon.
The first thing we start with is Biomes.
Three new biomes will be available in the game such as Warped and Crimson Forests, and Soul Sand Valley. See screenshots of biomes below: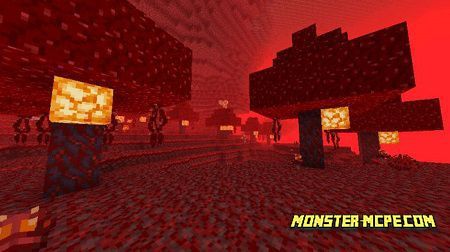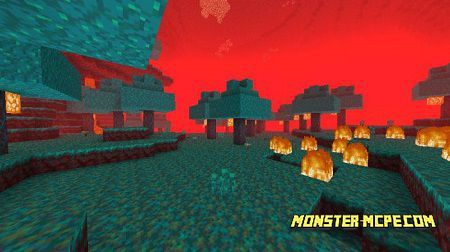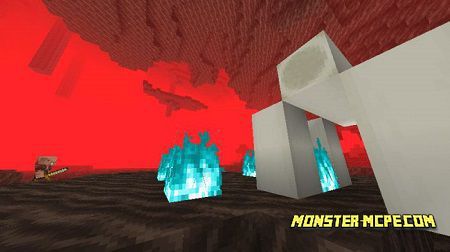 Ancient ore is generated in the Nether. This is not unusual, it is generated just like all normal ores. See the screenshot below: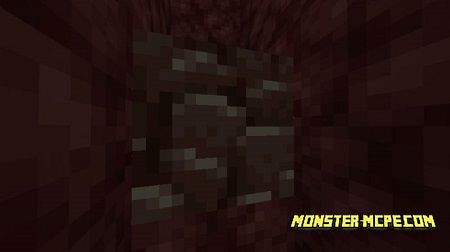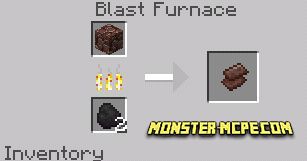 Crafting Recipes:
Players can create the netherite, just use 4 gold bars and netherite scraps for this: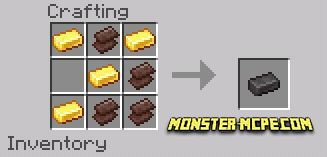 Any player has the opportunity to create new armor, some types of weapons and tools. See the screenshots of the reservation below: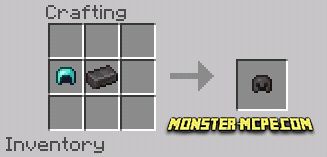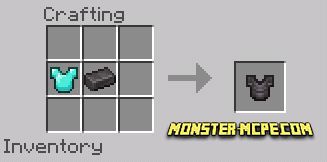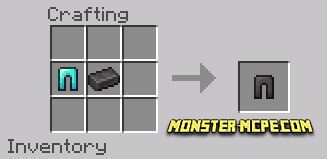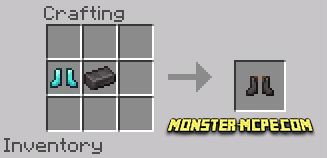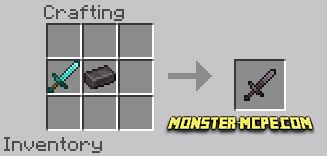 Here below you can see recipes for crafting tools: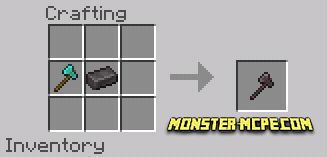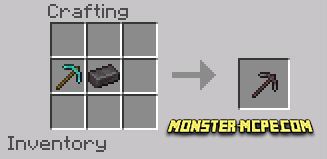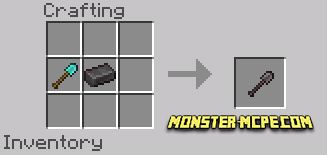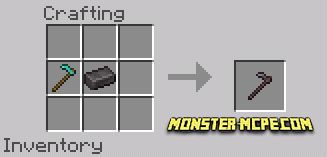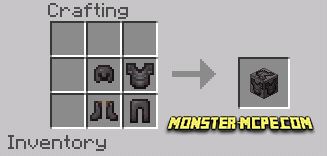 A feature of armor is that players can create a block of armor using such items and such a recipe (of course, first you need to create these types of armor):
After you have created a new block, stand your character on such a block of armor. As soon as your character stands on this block, he will be fully equipped in armor.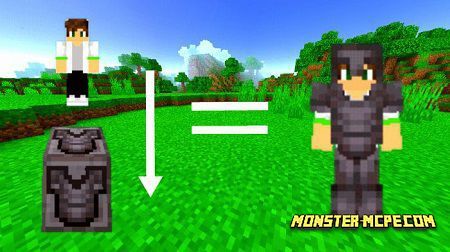 Now let's look at the new mobs. In general, 3 new mobs will be added to the game, such as hoglins, piglins and zombie piglins.
1. Hoglins, these are hostile mobs that will attack both players and piglins. Deal only 4.5 damage. Have 20 health. Look at these mobs in the screenshot below:
2. Zombie Piglin, this is essentially the same zombie pigman but with a new look and sounds. Look at these mobs in the screenshot below: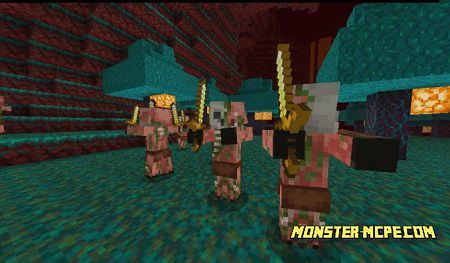 3. Piglin. These mobs will attack a withered skeleton and hoglins. Deal only 4 damage. Have 20 health.
Their feature is that the player can trade with them, for this you just need to throw a gold bar or a nugget in their direction, after which they will drop one of the available items for you. The items will drop randomly, also below you can see how the piglins look and which items they can drop you: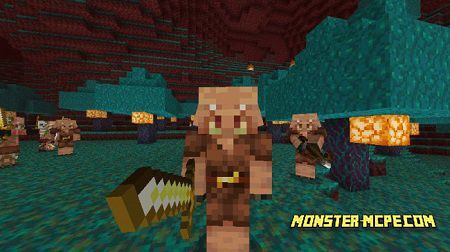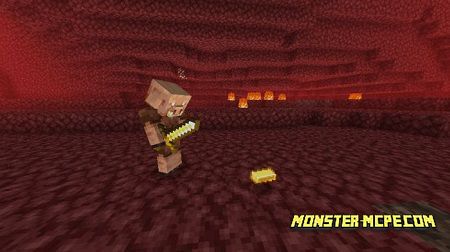 What could be useful?
For more comfortable survival, use recipes for crafting cobblestones using basalts. The player can find basalt in a biome like Soul Sand Valley. Recipe for crafting: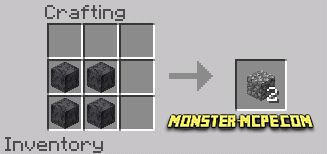 New types of planks/crafting recipes: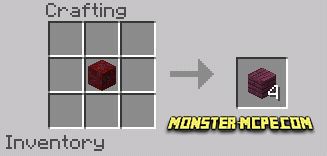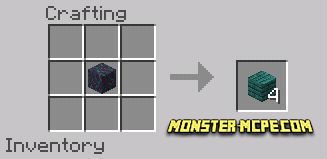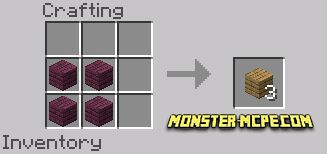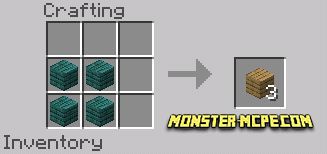 Minecraft Nether Update Concept Add-on 1.14+