DIREWOLVES! Addon 1.13/1.12+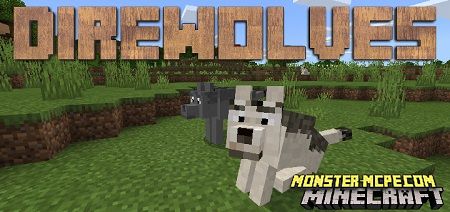 Have you ever wanted to have a good partner, such as
direwolf
, when playing Minecraft? I think at least once, but you thought about it. And yes, he will not attack you and try to eat.
With the help of this
add-on
, you have such an opportunity. From now on, direwolf will become your best partner, friend, and protector, for you he will be a good but at the same time for your enemies terrible and dangerous king of wolves.
I can tell you for sure that these animals are really awesome and nasty. In any case, you should try to play together take off.
The player can only find direwolf in Taiga's biome. Just like any other kind of wolf. In order to tame one of them, you need to use bone, and in order to heal it, you need to use fish, beef, zombie meat, and even pumpkin. The player can use it for riding, and also just sit on it, BUT, there is one BUT, the wolf will only go where he wants, but not where you want. You can also repaint it, but do not laugh after that, as this can be dangerous for you.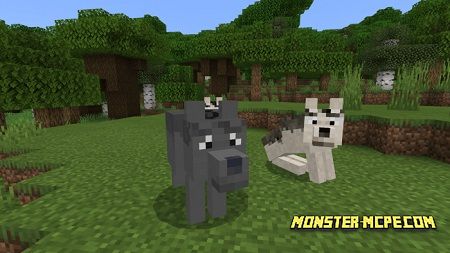 DIREWOLVES! Addon 1.13/1.12+