Block Painter for Creative Add-on 1.13/1.12+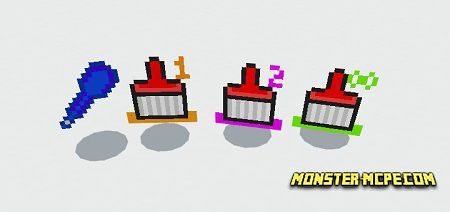 A new
addon
that gives the player new opportunities, namely tools with which the player can replace existing blocks much faster, and also show his creativity. For example, you can use the eyedrop to select a block, then use one of the available tools in the Minecraft world. You can use one of the available brushes, it is 3x3x3 or 5x5x5, you choose which one is more convenient. Use brushes in order to paint over certain blocks, a path or large structures but with a fill.
All tools were tested on the basic version of the Minecraft Bedrock game, as well as version
1.12
for Windows 10.
The first tool is the Eyedrop!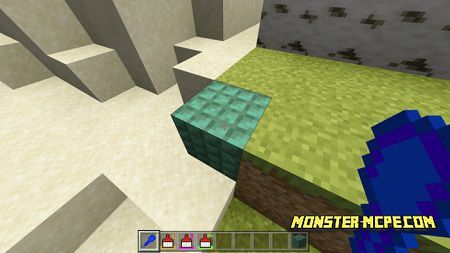 The script will remember the tool you have selected only after you select it and right-click on the block. After that, the selected tool will be ready for painting.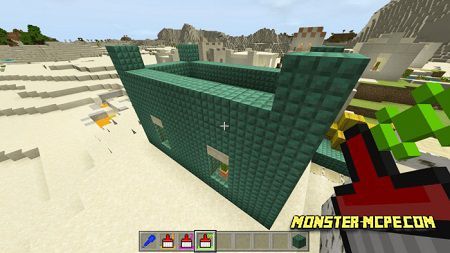 After pressing the right mouse button, the first brush will replace 3x3x3 blocks, and the second brush will replace 5x5x5!
A very useful tool when creating any roads or paths.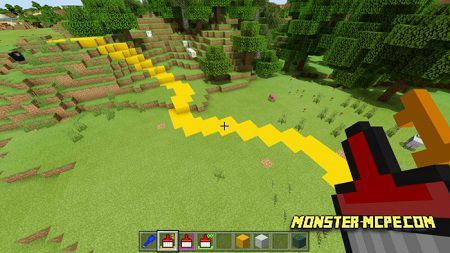 Fill Brush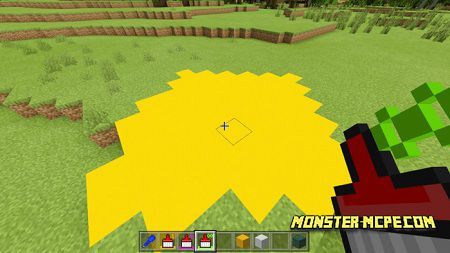 To use this brush, simply click the right mouse button. In order to continue and enlarge the area, the player should not focus on the block. This is done so that the brush would be under control and you could do what you intended without delay in the game.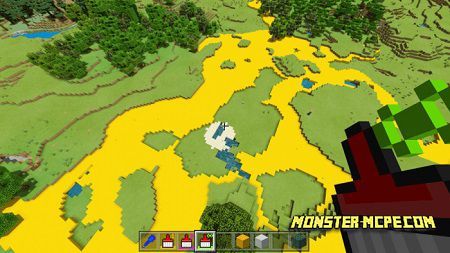 This brush will be very useful for those who like to remake ready-made maps or landscapes. It will also be possible to use various materials with this tool.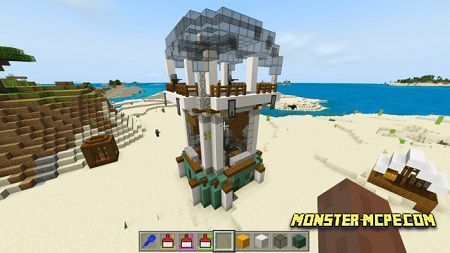 Block Painter for Creative Add-on 1.13/1.12+