Mob Indicator V6 Reworked (Script) 1.13+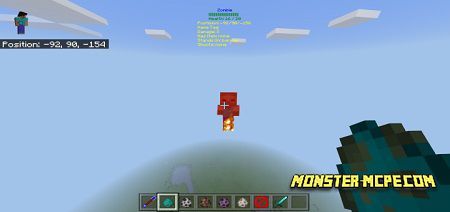 We present to your attention a new script that will definitely be useful to you in the Minecraft world. We are talking about a new script called
Mob Indicator V6
. How is it useful? Firstly, it has all the scripting features of the recent
update 1.13
, and secondly, the most important and necessary thing in the game is an indicator that helps the player get more information about the mob you are about to attack. This can be done by focusing your mouse cursor on the target. The script functionality itself is similar to the well-known pressing of the F3 button for the PC version of Minecraft Java.
What will the player see by focusing his cursor on the target ?:
— HP (health);
— What is the name of the entity/mob;
— Attack Power;
— Positions X, Y, Z;
— The type of block on which the entity/mob is standing;
— An item that carries an entity/mob.
See the example in the image below: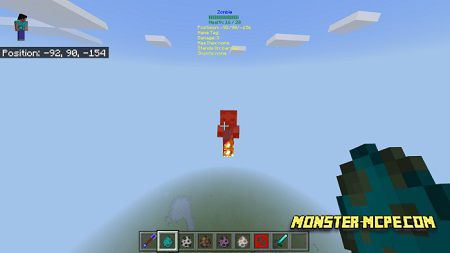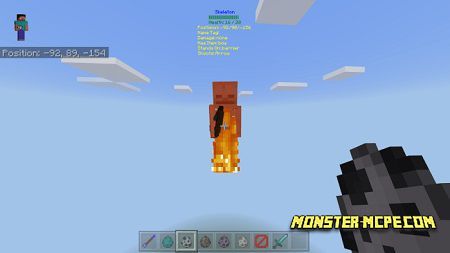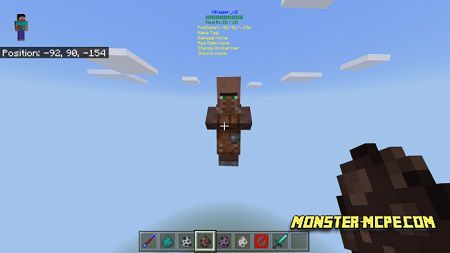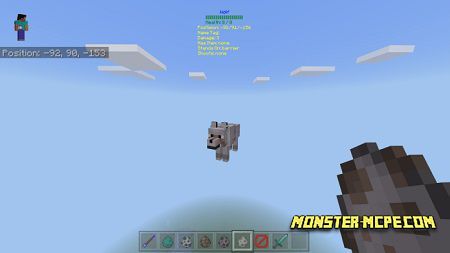 How to enable and disable the script?
In order for the player to be able to control the script, namely turn it on and off whenever he wants, he should craft a special item. This item is called Settings. See below for an example of a crafting recipe. You will need only two sticks. After you create it, use the item by clicking on any block. Hold it and you will see the user interface. After that, select what you need, namely enable or disable the user interface.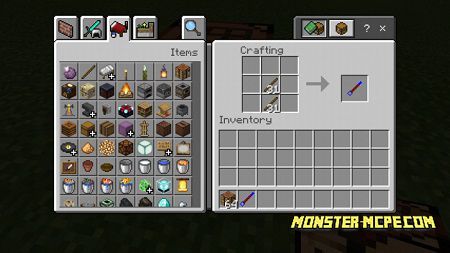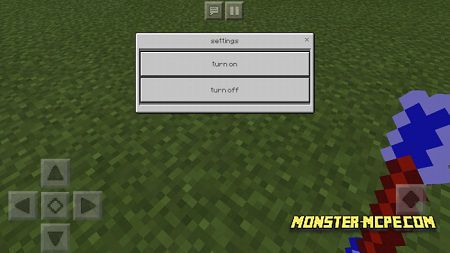 Mob Indicator V6 Reworked (Script) 1.13+