WaterBreathing Addon 1.13/1.12+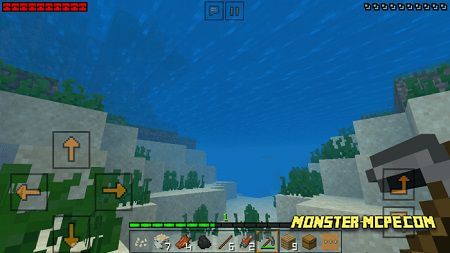 Have you ever thought, what is it like to live underwater? This
add-on
gives you the opportunity to feel it for yourself! With this add-on player can feel like someone like a fish, having the ability to breathe underwater, but at the same time lose the ability to breathe on land!
Try to survive to play with this add-on.
With this add-on, the player can easily explore the depths of the seas and reservoirs, breathe underwater and discover new and interesting locations. But as mentioned earlier, you will lose the ability to breathe on land, which in turn will greatly complicate your survival. This add-on will allow you to look at survival from a different angle, as well as learn something new and take useful experience.
In order that it would not be difficult for you to go this way for the first time, the recovery time of the breath and the volume of the lungs were a bit increased!
WaterBreathing Addon 1.13/1.12+