Magent And Pagent Add-on (1.8+ Only)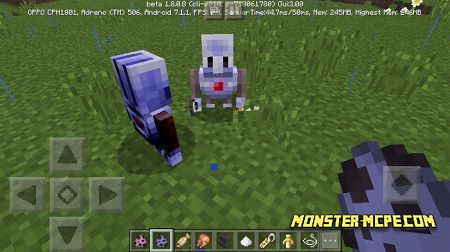 This
addon
adds a new creature to Minecraft, which are
Pagent and Magent
. Please note, that this addon is something like beta version, just for testing of all features. In general, these creatures are not dangerous mobs for player, which is protecting not danger mobs, such as villagers.
This addon in general adds four creatures but the main is Pagents and Magents. In order to summon them using commands — /summon!
For now, they work as usual mob, but in the nearest time, developer promise to add more interesting features. Enjoy and try this amazing addon!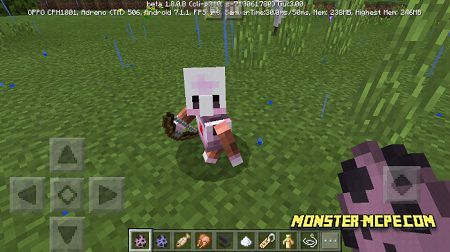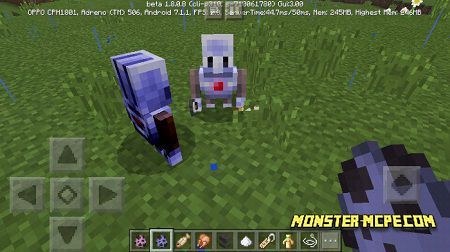 Features of new creatures:
1. First one is
Pagent
! It is creature which is like girl, skin has pink color and look like agent. For attacks, they use arrows and bow, because they use only ranged attacks. You can spawn them through commands or with help of spawn egg, which has pink color.
2. Second one is
Magent
. These creatures are like boys, and they use only melee weapon for attacks. They also look like babies. Each player can saw names of creatures, because they always visible. As for creative mode, they also can be spawned through egg, but the olor of their egg is purple-blue. Often, when they spawn, they have already some weapon, such as trident in main hand or some type of sword. You can also see how they hold, undying totem or some map, in their off-hand. Drop of XP for their death, is from three to eleven.
These creatures, in surface, have one percent of naturally spawn and twenty percents in underground areas. In order to tame them, you can use cooked salmon/cod! After they will be tamed, they will protect you as wolves, from different attacks of hostile mobs. Also, they have ability to sleep, it means that they can sleep with you, as with owner (can sleep two days without you / affected with insomnia). They have amazing plus while they sleep, such as drop of items!
Here is a list of them (amount of drop and percentage of drop chance):
1. Emerald — drop from three to six, twenty-five percents of drop-chance
2. Lead — five percent of drop chance
3. Undying totem and String — fifteen percents of drop chance
4. Dust of RedStone — drop from two to four, twenty percents of drop chance
5. Bamboo — ten percents
6. Membrane of Phantom and Shears — five percents of drop chance.
Player can use very useful effect for four minutes, such as Water Breathing, in order to use it, tamed creatures should be feeded with usual kelp or with dried kelps! In case if you want to mate your Magent with other Pagent, make sure that you have already tamed Pagent. For mode of love, they should be feeded with cooked chicken. Do not forget that you can use command, which was mentioned before — minecraft:magent.
Features of Strayed types of creatures:
1. Another types of these creatures is Strayed Pagent and Magent. As for girl type, they have a darker color of textures. You can tame them with cooked salmon/cod, and turn them into normal creature. In future update, developer noted, their role will be as rebels! These types of creatures can be spawned only in naturall way they have no eggs. They can be spawned in any place or biome.
2. Second type, is the same type of boys, have darker color. Can be tamed with using the same food as for Strayed Pagent. Description for behavior in future and spawn process the same as for previous type. In order to summon them, use previous command but instead of pagent_, write magent_.
What can be added in future update:
1. To add ability to sit, and use as decoration
2. Addon description inside the game
3. Supporting for bigger amount of languages
4. Improve behavior of strayed types of creatures
5. To add baby variant
6. Immune to damage of untamed creatures
7. And many others!
Magent And Pagent Add-on (1.8+ Only)