Machinima Cam Addon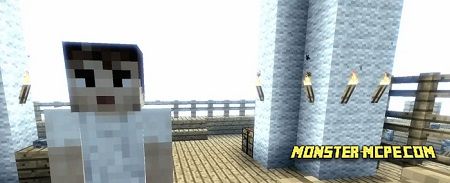 New
mod
which is gives you opportunity to create your personal video in MCPE, with help of
Machinima Cam
. Here minecart was replaced on camera. This mod helps you to record some video without using any additional program or app, one of the pluses is that you can record from any angle. Also, for recording videos, player need special utility, which is with cam will create video.
How it works?
— At first, you should have diamond and minecart. In order to activate your cam, set minecart on the rails and click on it with diamond.
— After that, with help of right or left button you can control the Cam. The buttons located in the edges of screen. Also, in order to move your camera, you should build railway track.
— Each player can record videos in various directions, also, you can use one of available settings for recording. Available opportunity to return camera back.
In general, this mod is not so difficult in use. It is not required any additional modifications.
Here is example how to it works: