Goat Concept Replicas Add-on 1.16.40/1.16+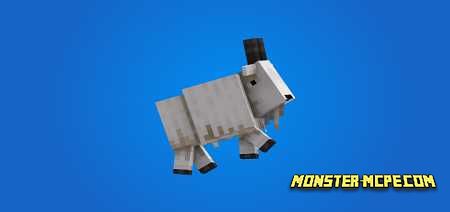 Do you already know what will be added with the upcoming
Minecraft PE 1.17
summer update to the Minecraft world? If you haven't seen, then you've probably already read about what the developers of the Mojang studio presented at Minecraft Live 2020. In general, new mobs, biomes, locations, items, and many other interesting features will be added to the Minecraft world. We can share with you one of the features of the upcoming update right now, namely the new
Mountain Goat
mob. As you already understood from the name, these animals live in the mountains.
This
addon
allows players to gain experience with a new mob in the Minecraft world, which has the same behavior and appearance as the goat from the upcoming update.
The mountain goat has white wool and horns on its head. This is a cute and very interesting animal that can easily overcome various obstacles while moving along the mountain. It is a wonderful animal that complements the mountains.
In this addon, goats are passive mobs and will not attack players until they hit him first. If the player hits the goat, he will defend himself and will attack you back. Due to their unique characteristics, they can jump up to four blocks. These animals feed on such foods as wheat, pumpkin, melon, and hay. Use the same products to breed these animals.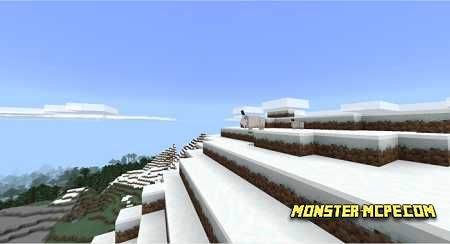 Mountain goats spawn naturally in the Minecraft world. These mobs spawn in different places of the mountains, such as hills, edges, snowy mountains, and so on. In each group, you will see four goats.
After killing a goat, players will receive a drop in the form of wool and raw lamb meat.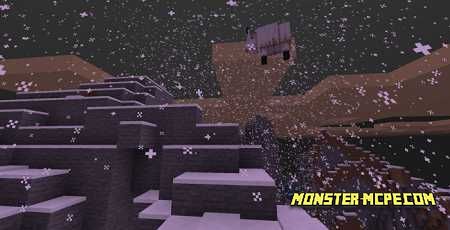 Goat Concept Replicas Add-on 1.16.40/1.16+