Mountains Concept Add-on 1.16/1.15+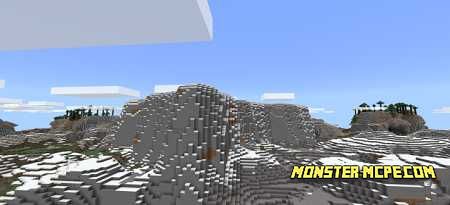 Do you often explore mountainous areas? If not then a new addon will change that. For those who nevertheless often explore the snowy mountains and love these places, this addon will definitely be interesting. This
addon
adds new features to the snowy mountains, making this place more interesting and beautiful. If you remember Minecon 2018, then the developers of the Mojang studio showed what awaits us in the mining update, and here the same changes were added. Improved mountain biome by adding a new mob and changing the terrain of the mountains, also added new beautiful structures.
This update can be called a beta version of what the Mojang developers will present to us in the
Mountain update
. Here you will see a new generation of mountains, new beautiful mountains, both large and small, an amazing grassy plateau, beautiful mountain valleys, new blocks of snow, and mountain goats.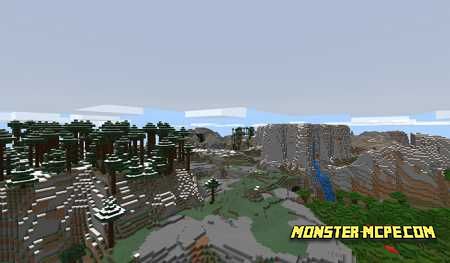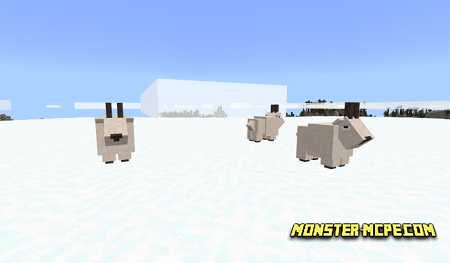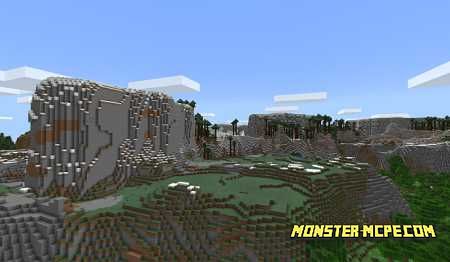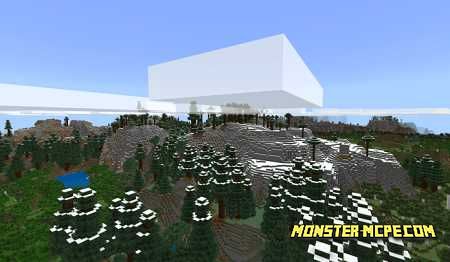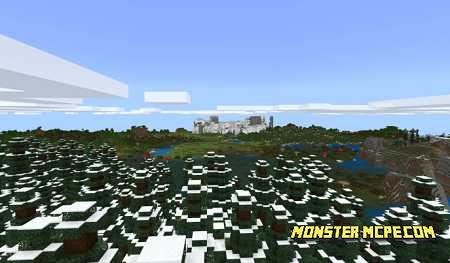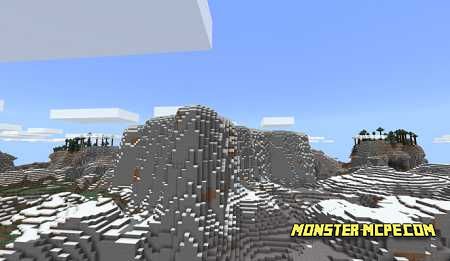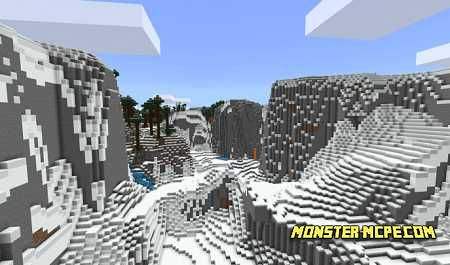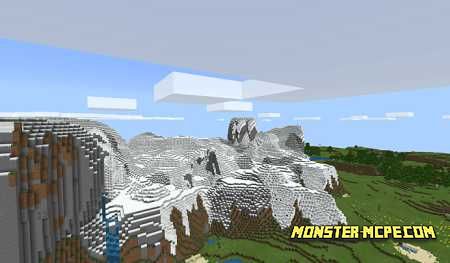 The new snow blocks are called deep snow and snow rock.
A snow stone is a fairly rare block that is found in different places of the mountains, but most often at the top. The player who will move around this block will have a reduced movement speed.
Deep snow is another type of snow block that you can also find more often on top of a mountain. This block also affects your movement speed.
Below you can see how they look in the game: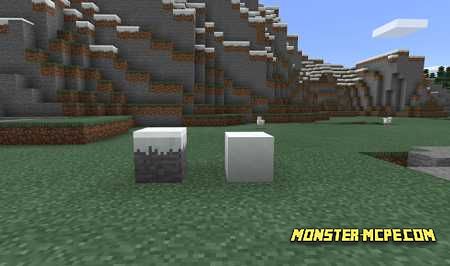 And the last one is the inhabitants of the mountains, namely the Mountain goats. This is a new mob that lives only in this biome and can move quickly through the mountains with ease. Players can interact with these mobs, namely, receive milk, wool from them, and even breed. Players can use wheat for both breeding mountain goats and riding them.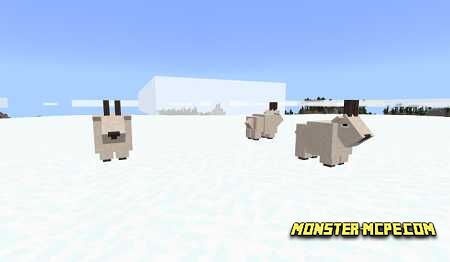 Mountains Concept Add-on 1.16/1.15+