Achievement World Map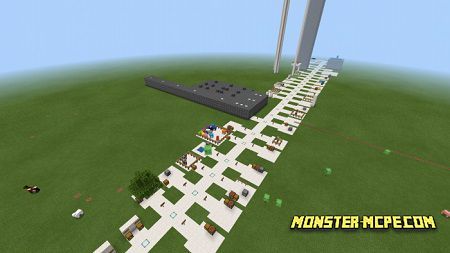 Do you like to learn new achievements in the world of Minecraft PE? Or can they easily open them all at once? If so, then this is exactly what you need. From now on, players can conquer the entire Minecraft
world
with almost all possible achievements. (Do not forget that we say not ALL, but ALMOST all even those that are considered the most difficult). This will be useful for those who would like to discover new achievements but did not have such an opportunity earlier, or for those who could not do it in principle.
How it works?
All you need to do is just install and use this map, where, as we said earlier, you will have the opportunity to get almost all possible achievements. You don't have to do anything else.
In the spawn place, players can see a special chest with the status of OP and milk. What for? This will help you remove various effects. This map includes achievements from version 1.10 to 1.13.
Demand:
The player must play using the Survival mode, since using, for example, the Creative mode, all achievements will be disabled and not available, which in general spoils the whole essence of this map. In general, everything else is available without restrictions, you have the right to do whatever you want.
It's important to know:
— Ghast fireballs do not work in a space with limited access, use them in other places;
— Be careful and attentive slime spawn around the world Minecraft;
— The player can find the Patrol of the Pillagers;
— You cannot summon Captain Pillagers in any way;
— Creepers can spawn.