IntoCMD – MineSweeper Map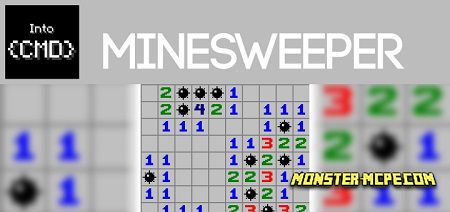 Have you ever heard of
MineSweeper
? If not, then it will be more interesting for you. Please note that this card was made on
Minecraft
Vanilla commands, there were no Java Scripts involved, so the player can easily play this game on any type of platform, not only in a single game but also with his friends.
Useful to know: Required RAM on the device not less than 3GB!.
The player starts playing MineSweeper in a floating platform!
At each level, the player will receive a spade, with the help of which he will break and mark the blocks that he thinks will be mined.
Each player can choose the level of difficulty corresponding to his skill level. Difficulty levels are presented to you at spawn.
At the moment there are 3 levels of difficulty: Easy/Normal and Difficult! The base level is set to Normal.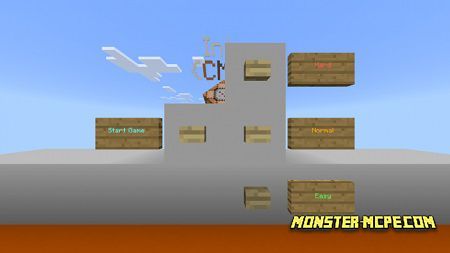 Each level mines(bombs under the blocks) are generated randomly, so believe us, you will not be bored for sure!
For PC (Windows10): To mine the block, click the left mouse button to mark all the bombs with the right mouse button.
For Mobile: In order to mine the block, just hold the screen, in order to mark the bombs, tap the screen.
(Important: Pay attention to the numbers, each number corresponds to the number of bombs that are located around this place, for example, 1 means that there is 1 bomb nearby, 3 means 3 bombs!).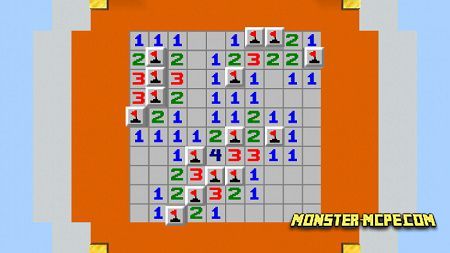 In order to simplify the process of the game, the player can use the pressure plate, it gives you the opportunity to take off, it will greatly simplify the game in MineSweeper.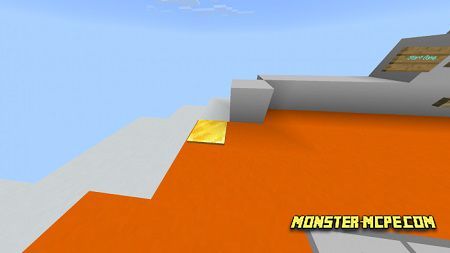 In order for the player to win, he has to open all the blocks and mark all the bombs.
A player will lose if he clicks on a mined block (a block with a bomb under it).
In order to make the game more understandable, we suggest you watch the video!
IntoCMD – MineSweeper Map