LuckyTree SkyBlock (Survival)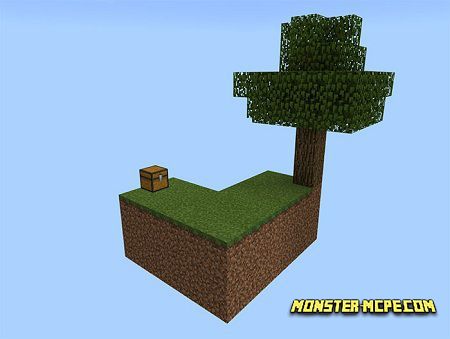 This
map
is little similar to usual survive maps of Skyblock, but here was added some things which can makes your game more difficult or easy. Here you may see 4 available islands, and the outcome of a game depends on from you.
Here is a list of available islands:
Lucky-island:
On this island you may see a lucky tree. In order to get lucky block, you should plant oak there. In case if you decided to break blocks with pickaxe of iron, you will get some bad/ good events.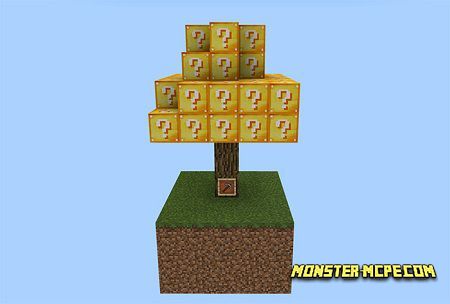 Main-island:
This island has resource for getting move to another island, create "Cobblestone Generator".
Stronghold-island:
Move to end after completing of "end portal".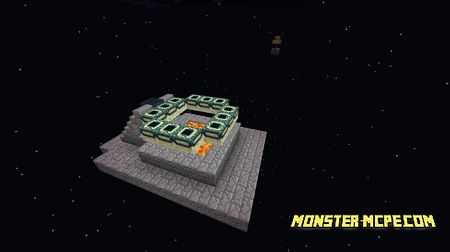 Desert-island:
Player can use some seed and resource in order to create portal in that island.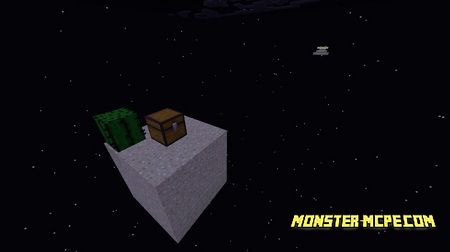 The main aim:
In order to win, player should survive till the end, move through "end portal" and kill dragon.
List of quests.
Player should build his own house.

Create "Cobblestone Generator"

Plant some tree and destroy all blocks of luck.

Visit "Nether"

Player should get "nether star"

Build "end portal"

Should Kill Dragon!
LuckyTree SkyBlock (Survival)