GunCraftVE Season 2 (Minigame)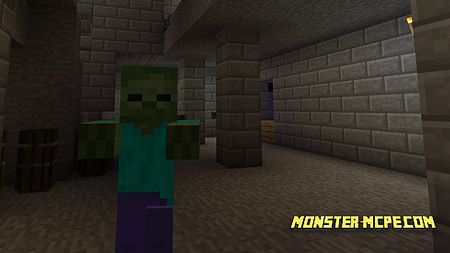 This
map
is similar with well-known game — Call of duty, but with zombies in MCPE world, and the main aim of those is to kill zombies. There you will have available chests with different weapon, such as pistol, bomb, sniper gun and turret. Also, there are 2 maps — "nuketown" and "natch der totten", choose map you want.
Description of gaming process:
In order to start the game, click on one of the maps.
If you want to get some new weapon or Perks, you should kill more zombies. Also, there is available information for player, where you can read how much you need points of experience for get a new weapon.
Click on "fish" (or "fiska") in order to shoot.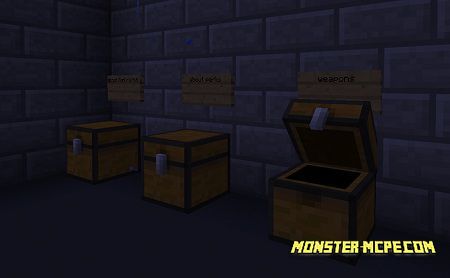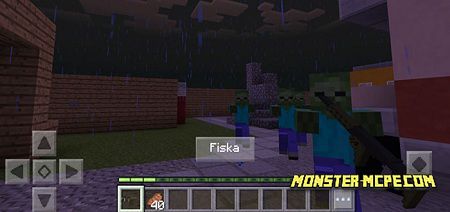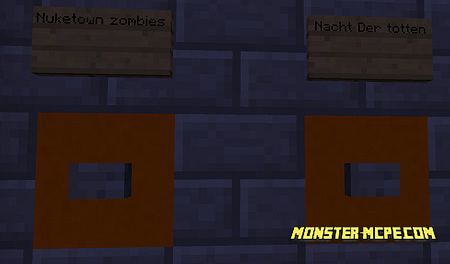 GunCraftVE Season 2 (Minigame)