GCS Snipers Vs Thieves Map (PvP) (Minigame)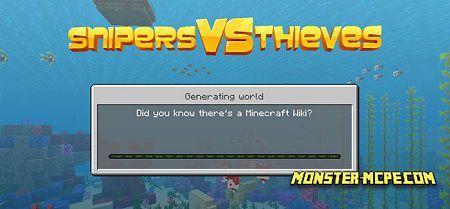 Multyplayer
mini-game
, where there are two roles, as
Thief and Sniper
. The aim of thieves is to rob bank and do not die of sniper shot, aim of sniper is to protect bank. Choose your side, test your skills for robbing of bank or ability to stop attack.
Description of gaming process:
Team of thieves will attack bank and will try to rob it. When they will be inside bank, their time will begin, thieves should wait until gold will be melted. As soon as gold will be melted, thieves should take gold, put it in truck and leave bank. Sniper, in order to win, should stop them by killing enemies.
Mode and map: three modes (day, cycle and night) and one map (abandoned town).

Thief: This team should get into bank, take three gold stacks (64x3), put it into their truck and leave the bank.

Sniper: This team are only in abandoned buildings. You can not leave this place, main aim is to kill hostile opponents. Sniper can use his scope in order to use it while sneaking. Kill all thieves!
Important notes!:
Recommended do not use cheats, some unknown tools and change some game modes.
Sniper team should stay ONLY in their house!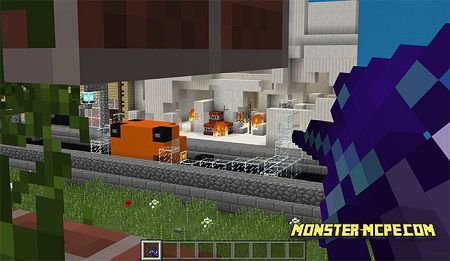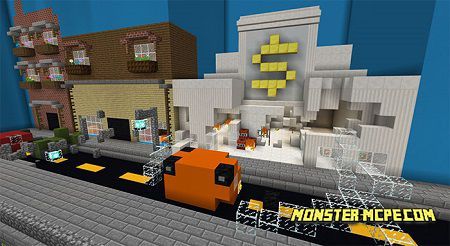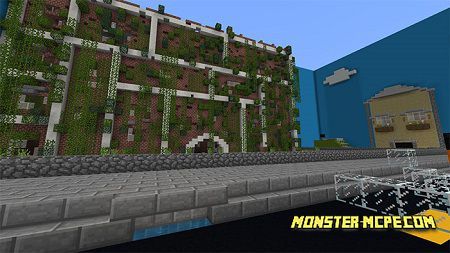 GCS Snipers Vs Thieves Map (PvP) (Minigame)