Flank Shot Map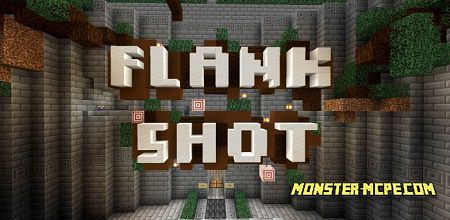 Would you like to play with your friend a new exciting mini-game? If yes then the new map
mini game
Flank Shot
is what you need. This is a new game in which you and another player have to fight against each other in marksmanship. The goal of each player is to hit the targets, the side (team) who managed to hit the target three times in a row without a miss wins.
This is a new map with a new epic format of battles where victory depends only on the skills and abilities of the player himself. Aim carefully at your target and make a final shot.
We recommend not to rush, but to try to choose the right target. Create a platform and defeat your enemy so that you destroy all targets without missing.