Battle Duos (PvP)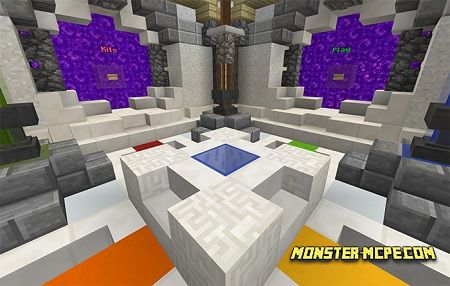 Fascinating
map
in which player has a great opportunity to find out who is the best, player or his friend, fight on this map, choose one of eight environments, choose one of six battle kit and start battle !
Description of gaming process:
Before the battle will start, player will be located at amazing lobby. Have four types of menu, such as: play, kits, credits, environment. Menu has the personal aim of use.
As soon as player will click on "Play", you will start a battle with your friend. Choose kit and environment for battle. Battles depend on environment which player will choose and kits.
Important note: map is only for two players !
Type of environment:
In environment section you can buy environment you like for battle. It costs ten skulls. In order to get more skulls you should fight with your friends. At the beginning, you will get two environments, for free.
Examples: