Dark Arena Map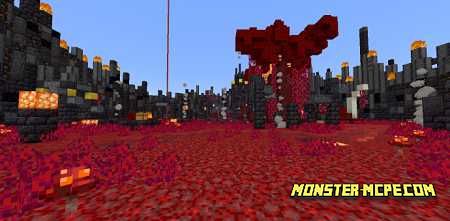 Do you like PvP arena battles and various other maps with battle locations? If yes, then the new
map
is what you need. Here you can find many different interesting PvP opportunities for you and your friends. This map has a customized functional system that also counts the kills of players. On the new map, players can choose one of the available sets of PvP locations for battles. Let's take a look at all the available PVP kits below.
PvP kits:
1. Techno kit;
2. Witch kit;
3. Assassin kit;
4. Wizard kit;
5. Crusader kit;
6. Aqua King kit;
7. Archer kit;
8. Knight kit.
The new PvP map allows players to move from one location to another, each of which has unique terrain and environment. Different map elements make it possible for players to enjoy battles in a pleasant environment.
Also in the arena, you can find a special chest in which you can find something interesting and useful. Please note that this chest generates certain items only after the expiration of time.
As mentioned earlier, a functional kill counter will also be available on this map. This mechanism allows players to count and find out how many players they killed, and also makes it possible to see your XP. After a player kills another player, the scoreboard (kill counter) will display your one kill.
Also, in the new map, all player characters will be tied to the killboard.
If there was some kind of error during the battle and you need to add or subtract someone's score, use the /scoreboard command followed by the text: players add [player] kills [amount]. This command adds points.
The /scoreboard command followed by the text players remove [player] kills [amount], on the other hand, decreases points.
Please note that here you can find bottles with XP. These bottles add points to the players if they were thrown.
And the most interesting thing is the mysterious chest. Around the arena, you can find such a chest that can give you different boosts. Below you can see a screenshot of how such places might look: