DC vs Marvel PVP Map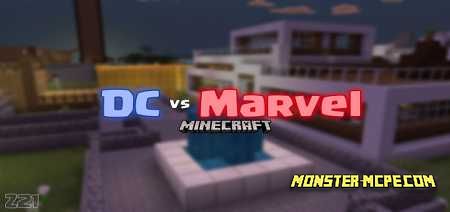 Would you like to have fun playing as a superhero? If so, then the new map is exactly what you need. The new
map
is called
Marvel vs. DC
! This is a PvP map where there will be no sets with weapons and armor, here each player chooses his character from the DC Universe or the Marvel Cinematic Universe. In general, the game will be available 24 characters each of which players can play.
Players can fight each other in the new PvP map, using unique abilities and different characters from the famous two MCUs of Marvel and DC.
As mentioned above, in total, there will be 24 superheroes available in the game, 12 superheroes from Marvel and DC each. Each superhero is a specific set of armor and weapons, as well as additional abilities.
Please note that in order for the game to be more fair, all superheroes were balanced and equally strong. For example, Superman, with all his might, will still be vulnerable if there is Kryptonite nearby. Kryptonite in this game is an emerald block.
Also, as mentioned earlier, each superhero has its own unique abilities, each of which you can test in the game.
Below you can see the superhero selection room: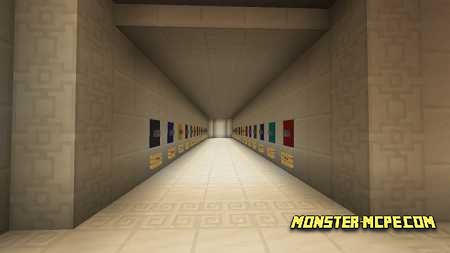 Since this PvP map is quite large, it will be much more interesting, fun, and at the same time more difficult for you to fight. This is very cool because this is a new experience and a great opportunity to master new opportunities. This map will allow players to have fun.
Also below you can see the entire map from above, in the daytime and at night: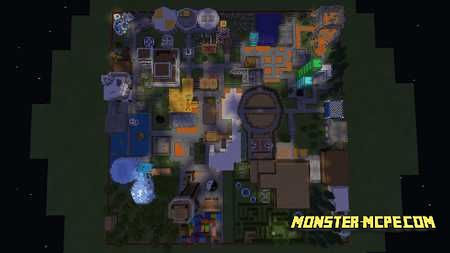 Other screenshots of PvP map of different locations: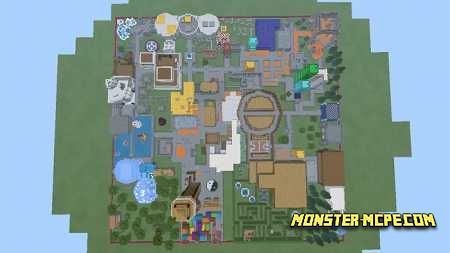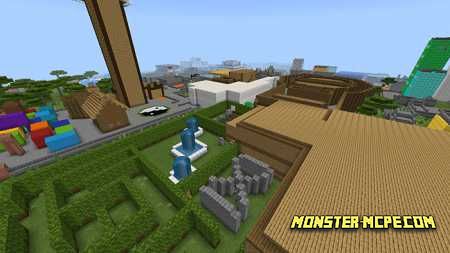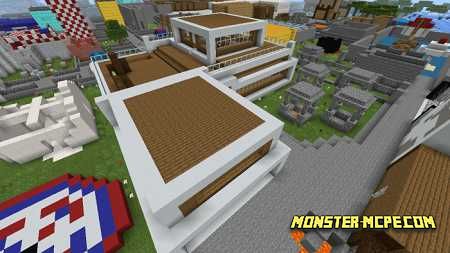 A special board will be added to the game where from two to ten players and their score will be displayed. Please note that here you can play a single-player game if you want to better study this map and all the abilities of superheroes.
Attention: Some superheroes may not have the same abilities as in the MCU or DC, but as mentioned earlier, all the characters were balanced so that the game was fair.