Cops and Robbers: Alcatraz Map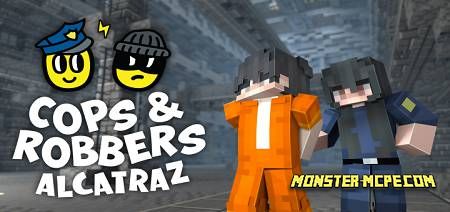 Have you ever played a game like Cops and Robbers for the Java version of Minecraft? If not, then you will definitely like this game and its features. For those who previously played this game, it will be pleasant to know that from now on this game is also available for the mobile version of the Minecraft PE game.
A new
map
for Cops and Robbers is available for Bedrock called Alcatraz. This is a new place and a new prison.
In general, this is a very interesting game for you and your friends. Yes, there is a multiplayer game mode available here, as well as role-playing games and much more. Let's take a closer look at This game.
As mentioned earlier, this map is called
Alcatraz
. For those who do not know in real life, there is such an island where the old abandoned prison is located. In this game, the prison still holds dangerous prisoners. According to the plot of the game, unfortunately, you were imprisoned. But you do not want to serve your sentence for a long time because of what you did not do and you decided to make an escape. But will it be that easy? Previously, no one managed to escape from this prison. Thanks to the multiplayer mode, you can play along with your friends and also add some game storylines. Add RPG and make this game even more fun. Try to escape from this creepy prison together.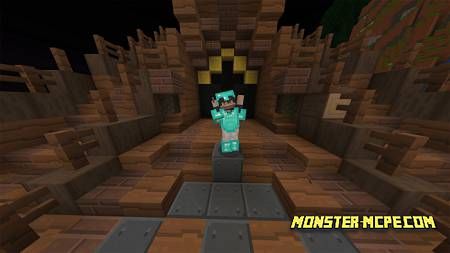 Features of the mini-game / map:
1. This map allows you to get a useful experience in role-playing games and escape using the most unique and tricky ways;
2. PvP game mode for players;
3. A large number of different available escape methods (your task is simply to implement the escape so that it ends successfully).
Explore the map and think about your next escape steps. Explore every corner of this prison, perhaps somewhere there you can find your way out to freedom.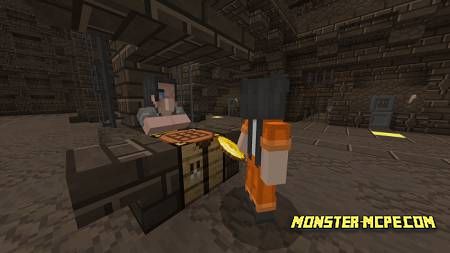 Also, exploring this map, you can find useful resources such as gold that will allow you to buy certain items from a special secret merchant that will be useful for your escape. Anything he offers you may be useful for your escape.
But some items will not be enough for you to successfully leave the dark walls of the prison. To do this, you need strategy, cunning, or support from your friends. Escape the prison with your friend using the surest path. But be careful, because the guards never sleep and are always watching everyone. At times it may seem to you that you are almost free, but you should not lose your vigilance because it may be a trap of one of the guards.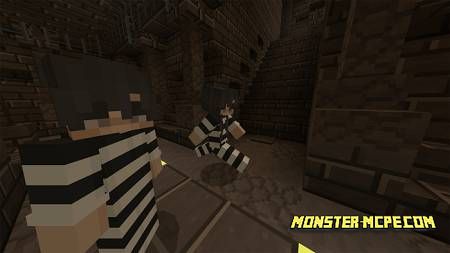 Cops and Robbers: Alcatraz Map