Find The Button: Prison Break Map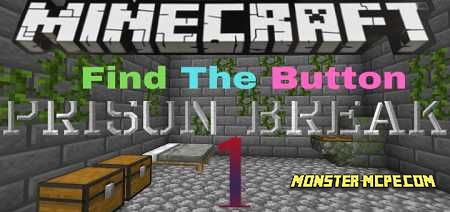 We present to your attention a unique and very interesting
mini-game
in the genre Find the button! This is an unusual mini-game in the genre
Find the button
, this mini-game was created in the style of Prison Break. There was nothing similar before, you can test your strengths and skills not only in finding the button but also in order to get out of prison.
Use your mind and logic to find the hidden button in jail. In the mini-game, you have to go through a certain number of levels on each of which the player must find the hidden button in one of the prison cells. The found button will allow you to exit the prison cell and go to the next level.
In general, five different levels will be available in the game, each of which is presented as different prison cells and rooms. In each of these prison rooms, you must find a hidden button, we draw your attention to the fact that starting from the first level, the level of difficulty in finding the button will also increase. Levels of mini-games to find the button: from the simplest to the most difficult! As before, how quickly you find a button, or whether you find it at all, depends only on you and your skills.
Test your skills in the new mini-game, it's worth it!
In the mini-game Find The Button: Prison Break, you can play both in single-player and multiplayer with your friends. Playing with friends is always more fun, especially when it comes to any difficulties!
Below you can see some screenshots of some levels of the game, as well as a short description:
The first level is the easiest, the player will be moved to a prison cell in which he will be locked. You can even come up with your own role in this game, say a bandit who is trying in every possible way to find a way to freedom. It all depends on you and your abilities. Find here the first button to go to the next level using your logic and mind.
The second level is a bit more complicated. This is a small and dirty prison cell in which there is a lot of molds. As mentioned earlier, it all depends on you and your abilities. Find here the second button to go to the next level.
And the last level that we show you is the fifth level. The fifth level is the last level of the mini-game. If a player has already reached this level, then he is really very smart and attentive. The final level will be more difficult than ever. Use your mind to finally get free!
Find The Button: Prison Break Map