Ice And Fire World Map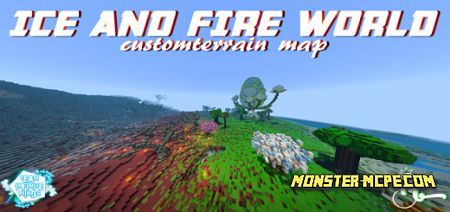 An exciting
map
where the world consists only of ice and fire, where the player will encounter two different and opposite temperatures. An interesting feature of this world is that the dungeons will appear out of nowhere! Agree, it's cool.
Be extremely careful and also look under your feet and on the floor. In this world, a player can find large mines and no less large craters.
A very exciting world awaits you, and what does it consist of? The map structure includes 6 different magic spheres, altered mines and one mega aquatic. Play and enjoy the game on more than six different combined exciting biomes. All this as a whole creates one big amazing world!