Mega Redstone House Map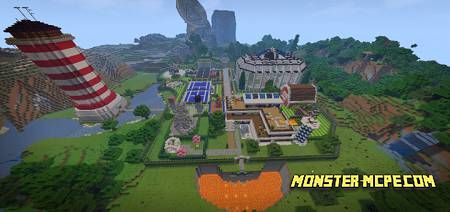 Would you like to play a full-fledged large map with a large number of different interesting structures? If yes and you are really interested, then the new
Mega Redstone House
map is exactly what you need! The new
map
allows players to play on a large territory with a large number of different structures with a complete Redstone system. Here players can discover different places such as a greenhouse, a large lighthouse, a helipad with a helicopter, even a fighter jet, sports grounds, a farm, a large gate, a place for horses, a bridge and much more!
The new map is a new experience in exploring new places and just an exciting survival game. Start your new adventure in a new small world with your friends, explore all the available structures, and get a new experience.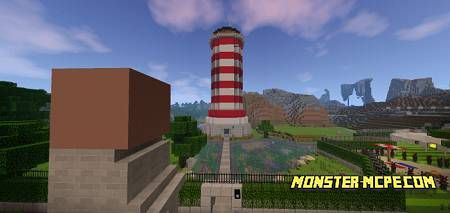 Also in the big house, players can find a special secret basement that leads underground. In order for the player to enter there, just press the special button when you find the secret path. After you click on the found button, you will see a new path that will lead you underground to the basement. In this place, you will discover a lot of interesting things for yourself.
As mentioned earlier, here you will also see a large number of different Redstone mechanisms, a large number of different structures, and cozy places. The whole map is surrounded by a mountainous area.