Parkour Sisistic Map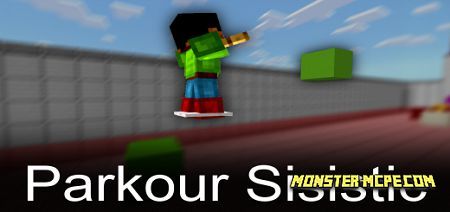 Do you like jumping and different parkour obstacles? Then the new
Sisistic
map is what you need! This is a new
map
for those who are not afraid of new challenges. This map is intended for players who like parkour and those who like difficulties of different difficulty levels. The new map consists of seven levels, each of which is created from different biomes and has a different design of the environment.
As in many parkour maps, here you will start from the first level, which is the easiest, each subsequent level will be more difficult than the previous one. But do not underestimate this map as some unexpected jumps and traps await you here.
The first level is the easiest one, which consists of simple jumps. The second level has certain traps in the form of red glass. The third level requires players to think a little more, be careful and think carefully before jumping. This level consists of different pictures, you need to think about where the exit is. The fourth level is similar to the second but will be more complicated. Here you can find boosts and checkpoints. The fifth level is presented in the form of an extreme world where players need to carefully use their jumping skills and agility.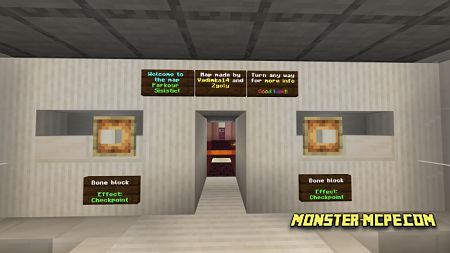 The sixth level is the level of Hell. This level consists of a large number of dangerous jumps. And the last seventh level consists of different types of blocks, each of which can give the player different effects. After the player has passed all seven levels of this map, you can go down the rainbow tube into a special room in which players can switch game modes.