MCR Foundation Map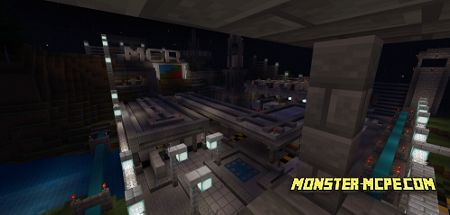 Do you like to discover new places for yourself or do you just want to go on an exciting new adventure? If so, then a new top-secret research facility called the
MCR Foundation
is exactly what you need. Players can explore this
map
for more than 3 hours! For those who have previously played at the Black Mesa research facility, you may notice that the new map is almost the same size.
MCR Foundation stands for Minecraft Research Foundation. Since this is a top-secret place, it is located in an unknown place, but it allows each player to start a new exciting adventure within the walls of a huge research center with a large number of different rooms and places.
What awaits you inside you have to find out on your own, no one knows what is there now, either danger or salvation! We recommend using a more powerful device with good performance since the map is quite large. Various laboratories, rooms, underground halls, and many other things await you.