UHC-ZombieSiege Map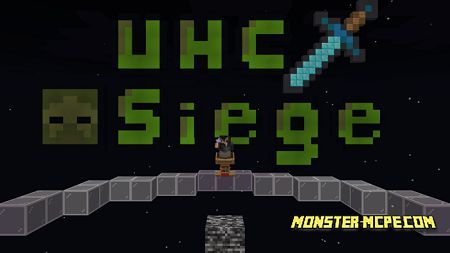 Are you familiar with the words Ultra Hardcore or UHC? If yes, then you probably heard about it, not by hearsay. For those who do not know and have never played in such a mode, this is a custom game mode, similar to the Hardcore mode, with one main difference: the player's health cannot be regenerated naturally. This
map
is a new place for players who like PvP and battles. A new experience in battles.
The main task of the players in this map is to kill all the zombies that will attack them and collect all the necessary resources and items until a certain amount of time runs out.
After the expiration of time, players will have to use their items, which they were previously able to collect, to fight against other players. The last player left alive will be the winner.
Here, players have access to three new maps for battles.