Granny Map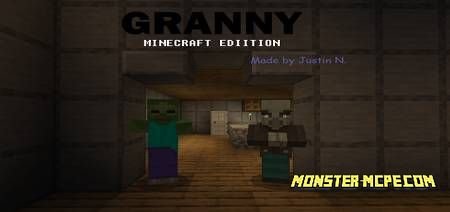 Do you like horror-style maps with different challenges? If you like challenges and danger, then this
new map
is exactly what you need. Have you ever played a game called
Granny
before? For those of you who don't know, this is an indie Survival horror game. In this game, the main character needs to get out of the mysterious house in which he was locked. You have to solve puzzles while avoiding grandma to get out of the house for a certain number of days. The overall goal of the game is to escape from the house using hints and solving puzzles.
In this map, players need to find important items and tools to escape, for example, keys, gasoline, or a board. Players can find and use one of two available escape methods. The first way is the car and the second is the front door. We also draw your attention to the fact that, just like in the original game, players need to avoid meeting with dangerous grandmother and grandfather as this can be deadly.
During the escape, be careful and look around. Players have a slight advantage while escaping, namely the bow. This weapon allows you to push back grandfather and grandmother. We draw your attention to the fact that in order for the player to use the bow, he must first be found somewhere in the house. Explore the house carefully and don't forget that they are looking for you! The bow is a very important escape item.
Use some hidden places to hide from pursuit, but do not stay in one place for a long time.
Below you can see screenshots of some places on the new map: