Among Us: The Skeld Map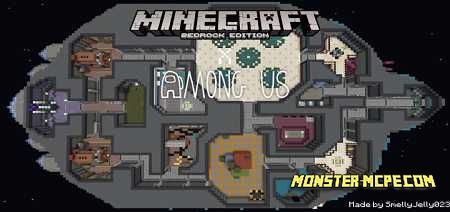 We present to your attention a new exciting map for fans of the game Among Us! This
map
allows players to play in the first person. The idea for this map was borrowed from the famous map called
The Skeld
. For those who don't know what Skeld is, this is a large spaceship in the game Among Us. This spaceship is now available to players in the first-person mode, which will make your game in Among Us more interesting and exciting, get a new fun experience.
Brief description of the game:
For those who have not yet played the popular game Among Us, this is an exciting detective game, since there is a killer among all who can kill you at one time or another. All actions take place in space, and therefore everything around is decorated in a space style. Each player in this game chooses his role, be it just a crewmate or an impostor who wants to kill other players.
The task of the first players who are in teams is to go through all the tasks available around the map and, of course, determine which of all the players is the impostor. The task of the second players, namely the impostors, is to kill the crewmates and prevent them from reaching the goal.
Below you can see what the Skeld map looks like for the game Among Us in the Minecraft world:
Attention: Please note that this is just a map without functionality for playing Among Us! This map may be interesting for your personal role-playing games.
Also, below you can see certain parts of this map, for example:
1. General view from above: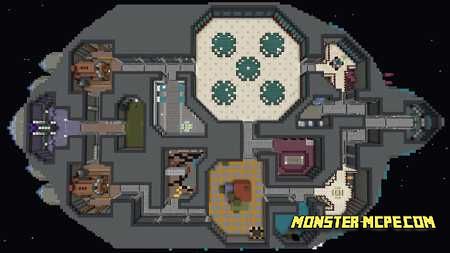 2. Cafeteria: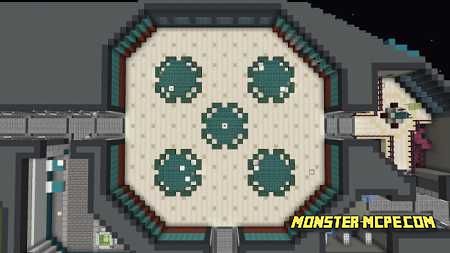 3. Armory hall: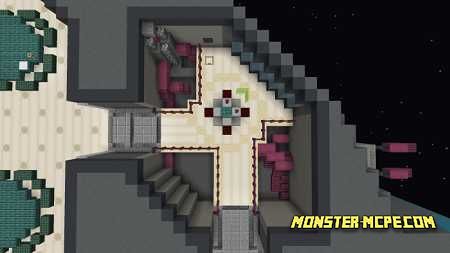 4. Shields: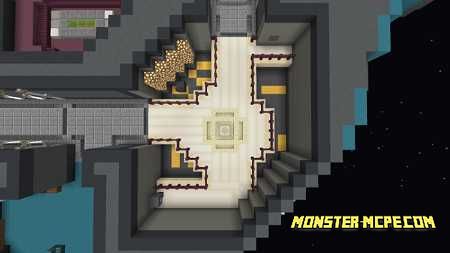 5. Communication: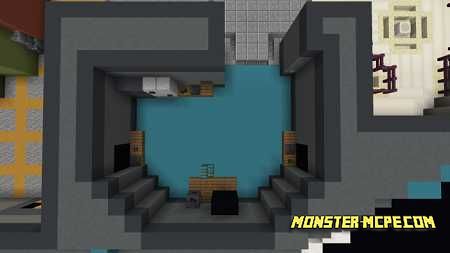 6. Storage: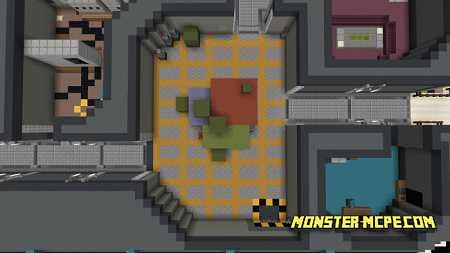 7. Reactor: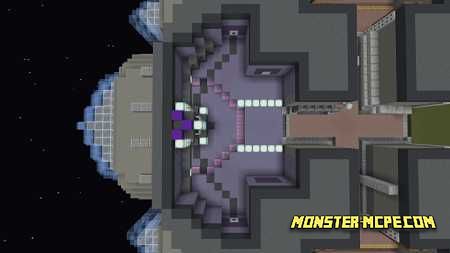 And many other locations of the new The Skeld map!