Parkour Stripes Map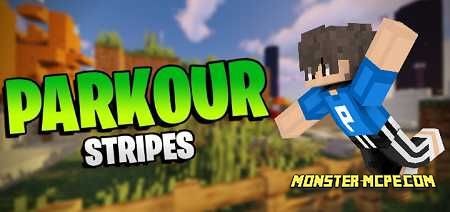 Do you like to jump using your parkour skills and overcome various obstacles and difficulties that may come your way in the Minecraft world? If yes, and you like to spend most of your time on different parkour maps, then the new map will definitely be interesting to you. The new
map
has a very interesting and unique design, you have to go through different obstacles from different biomes.
In general, the game is divided into six different levels, each of which represents a specific biome. Each new level has a different difficulty, ranging from simple to difficult. The higher the level of the game, the more difficult it will be for you. Be attentive and use all your parkour skills or get new useful experiences. A hidden Diamond awaits you on every path.
Find the diamond and other hidden diamonds to complete the game.
This map will be of interest to both experienced players and beginners. A great place for a new experience.