Az3's Survival Disaster Map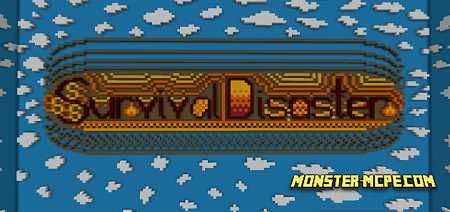 We present you a new
mini-game
where you can overcome various obstacles and new exciting challenges together with your friends, thereby gaining more new experience or just to have fun. The main task of each player is to survive and overcome about 20 different challenges. The one who remains the last survivor will win the game!
This is a new mini-game called
Survival Disaster
. This is a big map on which the player will face 20 different challenges. All actions will take place in the arena and the last survivor will win the game. If all the players die, the mini-game will automatically determine the best player based on his level of accuracy. On their way, players will face disasters such as Parkour, Arrows, Hostile mobs, Effects, Randomizers, etc.
How does it work?
The player will be teleported to a special place where he will spawn, this is the so-called spawn zone. There you will see five rooms, each of which has its own purpose. Let's look below what these rooms are:
1. A room called Game Credits;
2. Secret Room, this room will be open to the player only after you play 20 games and unlock it. What is inside this room, you have to figure out yourself;
3. The Initializer of the Game, this is a room in which, in addition to choosing certain options, you can start the game by pressing the button, and you can also select a single player mode or multiplayer;
4. For Developers, this is a room in which you can find different command blocks and other interesting mechanisms. We draw your attention to the fact that this room will be opened and unlocked only after you play the game 10 times;
5. Informative room, a place where you can read more information.
Below you can see screenshots of how some rooms and map look: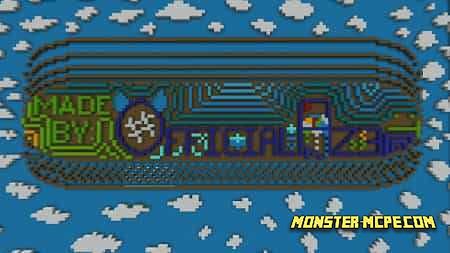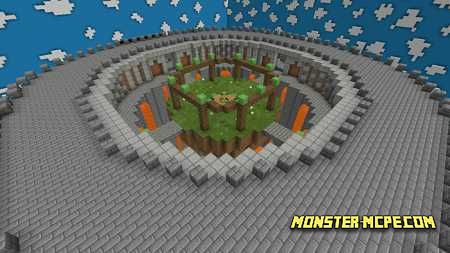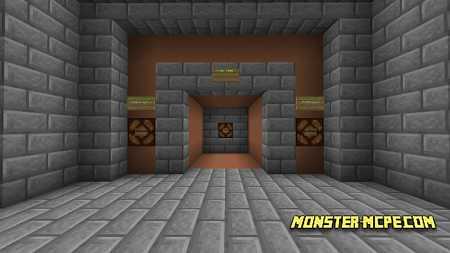 Az3's Survival Disaster Map