Minecraft 1.14.60.5 for Android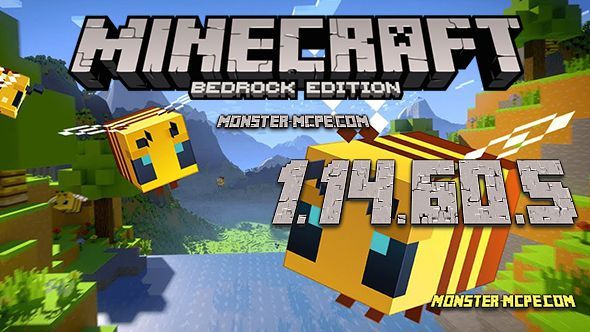 Minecraft released a
new version
, but what does it mean? Yesterday, the developers of the Mojang studio introduced the new full version of
Minecraft Bedrock Edition 1.14.60
to the players. This version was released with a working Xbox Live and is already available to all users of Android devices. New update and new features of the Buzzy Bees version.
What's new in the new version of Minecraft BE 1.14.60?
Unexpected for everyone was the release of the version of MCBE 1.14.60 which was released yesterday. This decision was made by the developers of the Mujang studio. This is an unexpected decision, as the new update is part of the Honey Update series.
In the new update, the developers decided not to add any innovations, but to focus more on the fix of some bugs and make the game even more stable.
For this, Mojang removed a large number of different bugs and added optimization. Even before this update, Minecraft Bedrock Edition 1.14.60, many players faced such a problem as lags in the game, this was due to devices with low performance. In the new version of MCBE 1.14.60, this issue was resolved and now the game will not lag on devices with low performance.
Now for more interesting news that relates to cute creatures and the main mobs of the Honey Update, namely the Bees!
We all remember that exciting day when the developers of the Mojang studio introduced the world of Minecraft to new amazing creatures such as bees. This is the only mob that has been added to the Honey Update. With the release of the new update and its features in the world of Minecraft, much has changed.
Passing places where there are many flowers you can meet these cute creatures. Bees collect nectar from flowers so that later they can use it to make honey. This is a very important resource for bees. We also remind you that these creatures are the only ones who have universal behavior.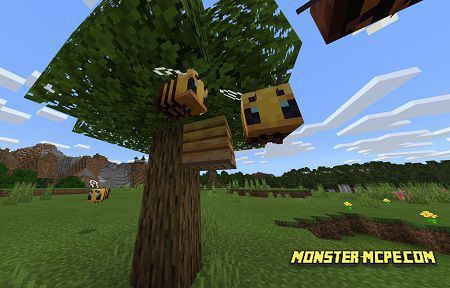 Honey has its value in the Minecraft world, this product allows players to heal from the effect of Poison, as well as to fill up hunger and use it for construction.
Players can build an apiary. This is a new type of facility that allows players to safely collect honey.
In the case of nests, the bees will attack the player as soon as they see that you are trying to take their honey from them.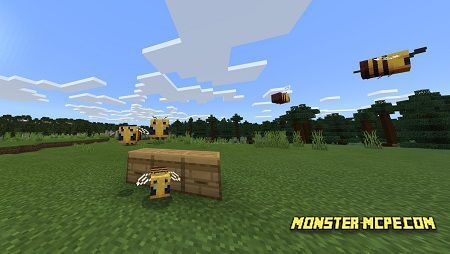 Bug fixes
In the new Minecraft Bedrock 1.14.60 update, developers fixed a large number of bugs. All bugs found by players from previous releases have been fixed. From now on, players can not be afraid of such bugs as:
1. Very long loading of the game on some devices;
2. Crash of the game while saving the world or leaving the game of the second player;
3. Symbols were not displayed on items such as Book and Quill and Signs.
Minecraft 1.14.60.5 for Android