Download Minecraft 1.13.0.4 for Android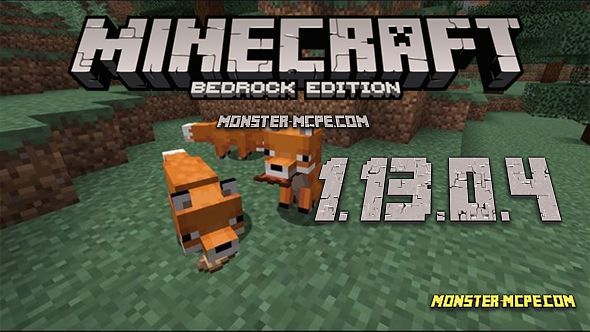 We are happy to provide you with new and up-to-date information about the new version of the game of
Minecraft Bedrock Edition 1.13.0.4
. And now you will have enough time to try out this version. In this version, as in many previous ones, the developers focused on correcting of a large number of errors, all this is undoubtedly done to ensure that your gameplay is as good and convenient as possible. Before we start reviewing all the fixes with you, we'll remind you about some things that each player must do before they start playing the
new version
of the game.
First of all, when using this beta version of the game, the player will not be able to join other players who use the full versions of the game, as well as the Realms! We advise you to make a backup of the world that you will create in this version since they will not be available for earlier versions. These are already well-known rules that should be followed when trying to play the beta version of
MCPE
.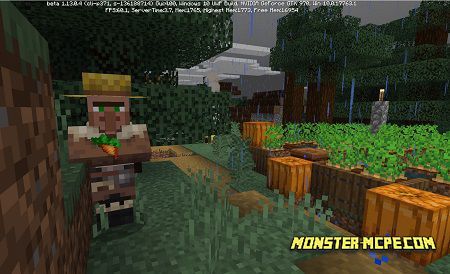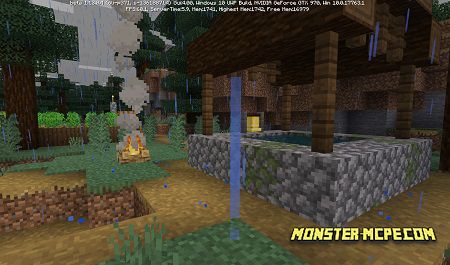 Let's move on to the full list of fixes in this version, namely in Minecraft 1.13.0.4:
1. Crash fixes
— Fixed a void block when a player moves too fast;
— Block projectile shield player;
— Approaching the world spawn;
— Performance on the Xbox.
2. Gameplay fixes
— Random despawning mobs;
— Falling players in open shulker boxes and in open pistons;
— Now the player can correctly fold and craft smelted items;
— The function of crafting buttons is again available using the recipe book.
3. Fixes that concern graphics:
— Fixed a bug in cloud shading;
— Incorrect water rendering;
— Incorrect fire height;
— Blocks turned black when moving with a piston;
— Correct display with /clone' and /fill' glass structures.
4. Script engine and add-ons fixes:
— Correct display of particles when viewed on the screen;
— Experimental UI now as a trusting pack;
— A collision problem that affected the maps;
— Working timer components (on vanilla projectiles);
— Ducks hit feature is available in the MINECON package!
— The component must_see_forget_duration.
5. Fixes that relate to mobs:
— The ability of villagers to go to bed with a low ceiling;
— Removed fox behavior — "move to the village";
— Mobs can get in the boat and in minecarts;
— Dolphins are watching the players in the boats, and also correctly jump;
— Fixed stuck of zombies in the door;
— Proper animation of parrot dance, as well as flight.
Verify-in all fixes version of
Minecraft PE 1.13.0.4
yourself, just click on the DOWNLOAD button below. Check out all the features of this update. Also do not forget that on our site you can find a lot of interesting and useful for Minecraft, namely maps,
mods
, textures and much more.
Download Minecraft 1.13.0.4 for Android