Download Minecraft PE 1.1.5 for Android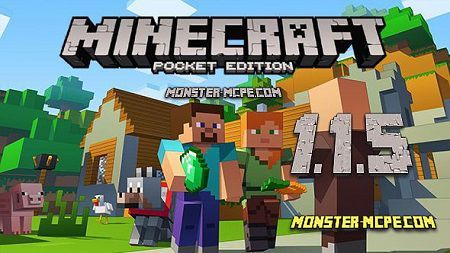 We want to remind you of the old, but still the same relevant and sought-after version of Minecraft,
Minecraft PE 1.1.5
, for those who do not know, this
version
gave us an update of PureBDCraft! This update was well accepted by the game community. Several new skins and textures were added to the marketplace, which significantly increased the attendance of the marketplace.
What has been changed in Minecraft 1.1.5?
Below you will see the entire list of changes added to this version:
— The textures of some objects were changed, such as a pie, a bunker, brewery, and also a Nether star, after which they began to look more detailed.
— Errors with a burnt clay block were fixed so that the texture of this object became clearer.
— To the left of the Hotbar, a slot has been added (free). This will help you to hold objects in both hands, as well as use it as a second hand.
— The player has the ability to modify the pop-up window, namely the size and color. This makes the game more comfortable.
— The Tabs have been changed in the main menu.
— Added arrow icon!
— Wither arrow is a new type of arrow.
— Fixed treasure map icons and maps in general.
— Also, some buttons in Minecraft BE have been changed.
— Changed the sounds of zombies, villagers and many others.
— It has become much easier to kill the Ender Dragon since it can no longer become invisible.
— Fixed colors Shulker!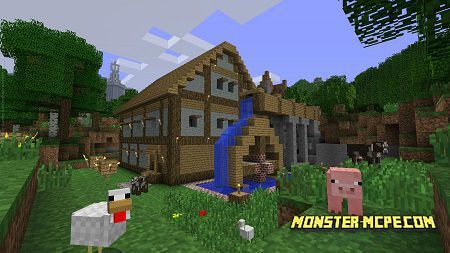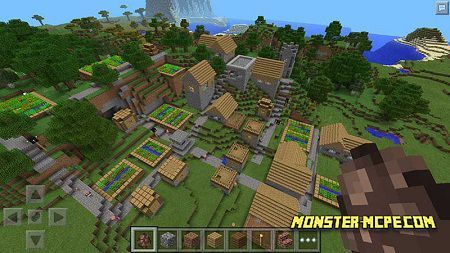 On our site, you can find all the most relevant articles,
maps
,
add-ons
, versions (from old to new) and much more. In order to test this version of Minecraft PE 1.1.5, click the Download button, which is located below. Do not forget to share this article with your friends and leave comments. We wish you a good game.
Download Minecraft PE 1.1.5 for Android