Download Minecraft 1.14.0 for Android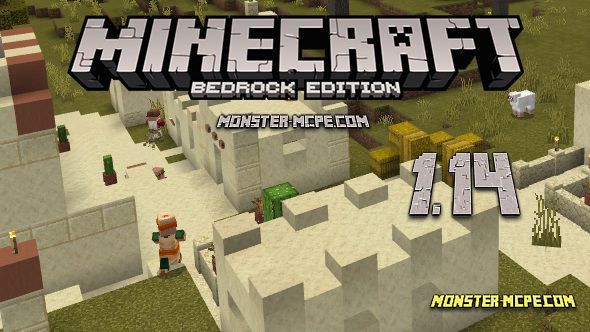 We are glad to welcome you on our site. Here there is some insider information about what we will have in the future in all our beloved Minecraft, read on about it, believe it, it is very interesting and worth your time! Everyone knows how hard the developers from Mojang work, thanks to them, we get fresh and very exciting versions of
Minecraft
. Many players have already heard that the next update should be
Minecraft 1.14.0 for Android
(as well as for other platforms). Let's take a look at what is expected in the upcoming update, namely the date and what will be added to the gameplay.
Release Date Minecraft 1.14.0 for Android
Update 1.14.0, to be held immediately after the release of
1.13.0
, which as we all know is in the beta version! The expected release date of the new update will be
autumn 2019
. This information is provided to us by a trusted source; today, the date may also depend on the intensity of the work of Mojang.
What is expected in the new update of Minecraft 1.14.0?
Please note that as previously mentioned, this information is insider, so some facts may eventually be changed, the sequence of output of all additions depends on the developer and their plans.
It is a well-known fact, especially to experienced players, that any popular computer game like Minecraft Bedrock has a PC version from which all updates are gradually being transferred to mobile. Below is the entire list of what we might get from the PC version.
HARDCOR mode
A new and very difficult mode, for really experienced and advanced players. Only in this mode, the player after death will lose his world, namely, it will be deleted. Initially, the difficulty level will be set to "Hardcore". Please note that the player will not be able to change it! By this, we do not recommend playing it to beginners.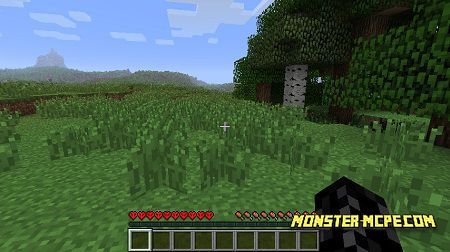 Minecart with Furnace
This is a special type of trolley, which has the ability to move independently. This Minecart runs on coal and can also be used to push the rest of the Minecart. Previously, developers removed it from the game, but there is a possibility that it will be added to the mobile version, and for this reason it was removed.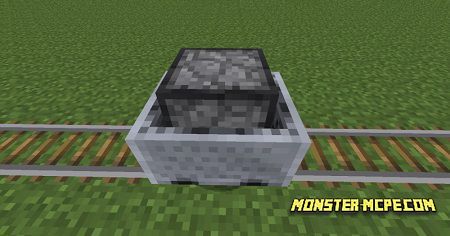 New sounds
New sounds and sound accompaniment may be added.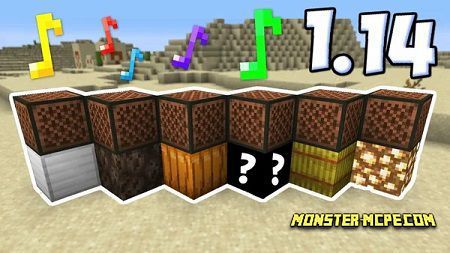 Rose withering
This is a special kind of flower that falls after the player kills the Wither mob. These flowers are not as simple as they seem; if you collect them, be careful, as the withering effect will act on you during the collection. This effect will act within 1 second. This type of plant, you can use to craft black dye.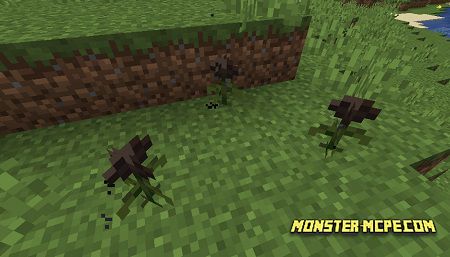 Streaming on Twitch
There is a possibility that streaming will be available not only for the PC version, and already for the mobile version of Minecraft 1.14.0.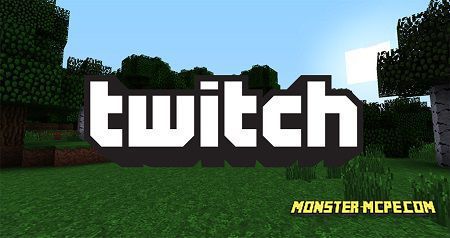 Game store
A well-known fact, as well as the opportunity for developers of maps, textures, seeds, skins and packages, to sell their useful content in the game store. This feature is provided by Mojang for developers.
We hope that in the next update of Minecraft 1.14.0 on Android, developers will add a new section, namely for mods and add-ons. This will be a great motivation for developers of mods and
add-ons
, since they will receive money for their creations, and we are new and better add-ons.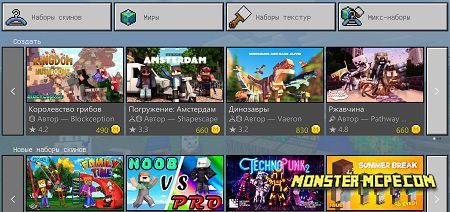 And now, let's discuss a long-forgotten, but perhaps a soon restored project, a new mob. It's about Giant mob!
Mob Giant
This mob was developed for version 0.11.0, but the developers decided to move this idea to later. Perhaps this "later" comes in the version of
Minecraft 1.14.0
.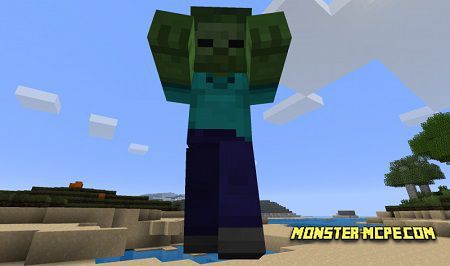 Please note that as mentioned earlier, the version of
Minecraft 1.14.0 on Android
has not yet been released! But as soon as this version is available to us, we will publish the download link, under this article. At the moment, we recommend that you add this article to your bookmarks so as not to miss all the fun.
Share this article with your friends, write feedback and your assumptions on this matter. Also, on our site you can download the most current version of the game Minecraft, maps, mods and much more! Have a nice day!
Download Minecraft 1.14.0 for Android