Minecraft PE 1.16.101 for Android
Unexpectedly for everyone, the developers of Mojang Studio presented on Monday, November 23, a
new update
for
Minecraft PE 1.16.101
! This was unexpected only because a serious problem was discovered which you will learn about below.
What's new in Minecraft PE 1.16.101?
We present to you the new release of Minecraft Bedrock 1.16.101, which Mojang has released for all users of Android devices. As mentioned above, the peculiarity of this version is that there is only 1 fix here.
One fix? Exactly! This surprised not only you. The fact is that quite recently, players began to complain about a problem related to Minecraft multiplayer in Realms.
Fortunately, Mojang fixed this bug due to which players could not connect to Realms when using mobile internet on their device!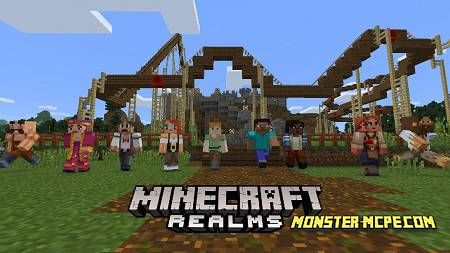 And that's all that was fixed. The fact is that this is a critical bug that has interfered with thousands of players around the world. That is why Mojang decided to release an unplanned version to the players.
Minecraft PE 1.16.101 for Android