How to install maps Minecraft PE for iOS?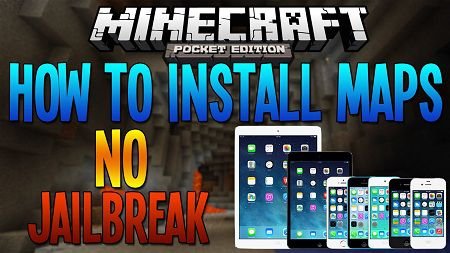 Hello friends! Many of you are, in all likelihood, big fans of the cubic world of
Minecraft PE
. Therefore, one of the most interesting factors for players is the terrain where you play.
There are many maps for MCPE and you can download it on our website. It can be survival, redstone mechanisms, adventure, buildings, PvP and PvE battles. All these maps are very interesting and many players already know how to install it.
Installation Minecraft PE
maps
for iOS is quite simple. Knowing how to do this, players discover new opportunities in the game!
There are 2 types of maps:
1. ".McWorld" files
2. ".zip" archives
Minecraft PE .McWorld installation for iOS devices
1. There are 3 simple points, following which you can install such a card. It's simple!
2. Download the file from the link at the end of the description.
3. Find it in the memory of your smartphone / tablet
4. Run Minecraft PE application, the game client will install it momently. That's all!
Minecraft PE .zip installation on iOS
1. First, download the application
2. Then download the map
3. Locate the archive in the device's memory and start it
4. Go to the folder where the archive was unpacked, select all the files there
5. Zip it
6. Name the folder in the .zip format, changing the extension into .mcworld
7. Click on it and run Minecraft PE
8. Done! Have a good game!
How to install maps Minecraft PE for iOS?