Slightly Different Texture Pack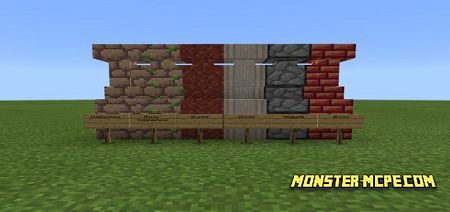 Do you like textures in the Minecraft world? Would you like to change something? If so, then this
texture pack
is what you need! This pack of textures does not completely change all the textures in the game but just some, and thus does not take up much memory on your device. Using this pack you will change the old boring textures of some things to more pleasant ones. Players can also use this texture pack to improve the texture of some blocks and mobs during survival, which will give the game more interest.
Only textures of some blocks and mobs will be changed in the game. Let's consider which ones.
The first thing we pay attention to is the blocks. The most boring block can be considered stone because often it is just gray. Thanks to the new texture pack, the stone block, cobblestone and some of its types will now look like limestone. Also in the game, the textures of such blocks as diorite, andesite and granite were changed. The ice now looks more clear, and the snow texture has been changed to a softer white color. The iron-block has a more realistic silver color. Separate textures were created for the block of gold and diamond. This and much more you can see already in the game.
Below you can see examples of new block textures: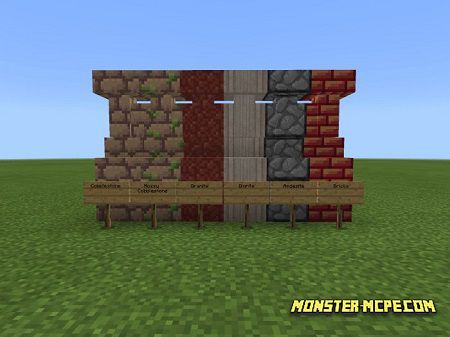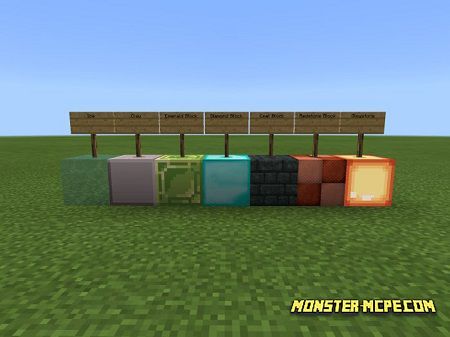 As previously mentioned, the texture of the mobs will also be changed in the game, but we draw your attention to the fact that the textures will not be changed for all mobs, but only for some of them. The game will change the textures of such mobs as a spider, a cow, a witch, a guard, and a wolf. For example, the wolf has black beautiful fur and beautiful blue eyes, the texture of the witch now differs significantly from the villagers, more realistic texture of the cow and others.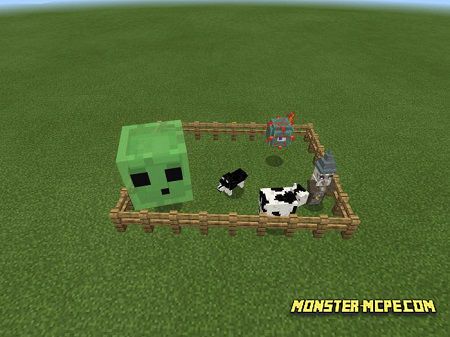 Slightly Different Texture Pack